How to blog series
A Guest Post by
Chris Lamphear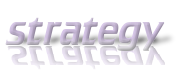 Successfully Working From a Home-based Office
Be Compelling. It's one of the most important commandments for any successful blogger. But after you've written a post full of value for your reader, your job isn't done. You have to figure out how to make your post jump off the page and demand to be read, otherwise all the work you've done writing the perfect post will be for naught.
I've been writing articles and promotional copy for more than twenty years and have learned that an attention-grabbing image is a must if you want to be read. I even started creating my own images and over time figured out the type of images that do the best job. Here's what I've learned …
1. The image should communicate a concept.
Your reader wants to learn about a certain topic; that's how he or she landed on your article. An accompanying image must clearly illustrate the same concept the reader is interested in. Don't go with a pretty but generic picture. Ask yourself, "If I just stumbled here and didn't know what this post was about, would this image tell me?" Make sure you pick a photo or illustration that clearly makes the very same points you're writing about.
2. The image should be simple.
You have about one second to convince your reader to spend time with your article, and the less complex detail getting in the way of communicating your message, the better. The reader should not have to study the image to get to an "Aha!" moment and uncover your point. Think of the picture as a billboard shooting through your field of vision while you speed down a freeway. The most effective and powerful images are those that make an immediate impact. Be clear and you'll get attention.
3. Intelligent use of vibrant color is candy for the eye.
Certain colors like red are flags that tell the reader the image is important and pull the eyes in. Stay away from drab, dull colors; instead look for primary and bright colors that jump off the page and say "look at this!" Here's an example of an image of the word Goal with a target and arrow. Red is a color that tells the eyes "This is important," and when the reader sees it and absorbs the message, determining this is in fact the subject he or she wants to learn about, you have succeeded.
4. Words in pictures tell a story.
Sometimes the best way to make your subject matter jump out and demand attention is to pick a picture that embeds that very word right inside it. Here's an example: a two-way street sign with the words You Decide. Sometimes an image that incorporates a word or two can pull double duty, telling a reader what your post is all about more quickly than a wordless image can. In this sense, a word truly is worth a thousand pictures.
5. Relevant images = good SEO.
As a bonus, having images with titles and alt tags that support your subject could help you with SEO efforts. Communication is becoming more visual every day, and Google Image Search is being used by more and more people to quickly find the content they need. Be sure to include the appropriate image information in your code, such as title and alt description, and make sure you title the picture file something that matches your content.
I've decided to share my images with others like you to help you communicate your messages. Use one of my pictures in a post and see if it makes a difference! I'll give you one in exchange for a link and credit. Just take a look at my royalty-free stock photo website and let me know what image you'd like to use. Click on the Contact Us page at www.theideadesk.com and tell me what you'd like to use. Good luck!
—-
Author's Bio:
Chris Lamphear is author and owner of the ideadesk blog. where he writes about how to use design to boost the effectiveness of your communication, from winning new customers to growing relationships. Through the blog, I also offer free images from his site for royalty-free stock photos, theideadesk.com