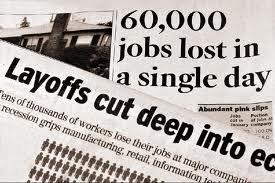 With the endless string of layoffs that hit American businesses the last few years, many workers were left to fend for themselves, wondering how long it may be in between jobs. For some, however, a job lost is an opportunity gained.
Whether it was a lifelong dream or born out of necessity, countless individuals have taken those layoffs and turned them into the opportunity to start and run their own small businesses. In doing so, however, they are oftentimes left with myriad of questions, both from themselves and from family and friends.
Prior to striking out on your own with what could be your dream of a lifetime, keep several things in mind about how to start a business.
On the positive side:
Individuals find themselves with the opportunity to make their own decisions for a change, something that can prove very refreshing;
Individuals are able to set their own hours. It should be noted, however, that run one's own business oftentimes involves a lot more time and energy, especially if there is a family involved. The days of the 9 to 5 routine may very well be gone in such a situation;
Individuals can earn more money running their own business as opposed to working for someone else, but keep in mind that there are also more expenditures when being self-employed;
Individuals will likely have to find their own health insurance coverage since they are no longer under a company's employ. There are also things to consider like employing others, providing workers comp coverage, having business insurance and more.
On the negative side:
Individuals are required to make all their own decisions, meaning more time and effort must go into planning things out not only today, tomorrow, next week and next month, but the next year or two;
Individuals may be scraping the barrel when it comes to finding all the necessary funds to not only start the business, but keep it afloat early on. We all know that many small businesses fail within the first year to three years, so make sure you have a financial lifeline available if you need it;
Individuals should they choose to hire employees essentially become psychologists. No two employees are alike, so expect to have to oversee an array of personalities. Running a small business is hard enough, don't let those under you become a major distraction;
Individuals will have a ton of paperwork to deal with. While a small business owner can and likely will hire someone to do their books and may even have legal counsel at their disposal, there is still a paper trail that leads back to them. You need to make sure you're an organized individual who can respond rather quickly to any customer issues, financial audits, potential lawsuits and more.
The downtrodden economy of the last few years has in turn opened up a number of doors for people who otherwise would likely still be with their employer or another one.
If your dreams of opening a small business still remain important to you, take the time to weigh the pros and cons of such a move.
Remember, it is your business to get it right the first time around.
Dave Thomas, who covers among other items obtaining phone systems, writes extensively for Business.com, an online resource destination for businesses of all sizes to research, find, and compare the products and services they need to run their businesses.