Basic SEO
by
Jun Raisun Llamera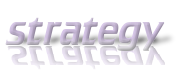 How To Generate High Organic Search Results
While search engine optimization (SEO) is widely used in the online world, particularly in the internet marketing industry, there are still many internet marketers struggling to get their pages visible. Most of the popular search engines (Google, Yahoo, Bing) offer two types of search results: paid results (mostly at the top) and organic results. The only difference of the two is that paid results are "paid placements" and organic results occur naturally through searcher interest in the page topic.
Often internet marketers prefer the former since you'll only have to do a little bit of work, and your cash will do the rest of it – an instant visibility assurance on search engines they say. Organic results, on the other hand, do not require cash. To get organic results, the key is producing relevant, up-to-date content worth sharing from your Web site. That means you have to be original and well versed on the topics you are publishing on your site.
The height of producing high organic results does not end there. No matter how relevant and latest your page displays, you can give your work a boost getting to the top.
Use of Webmaster Tools
Google Webmaster Tools can give you detailed statistics and reports about your Web sites' visibility on Google, depending on how you manage them to aid you. Such as why you are getting 404 and 503 errors (page not found or unavailable), and which URLs are linking to your web site. Webmaster tools also offer to verify the status of your XML sitemap flow (like how it is submitted or how your pages are being indexed so users can find them).
You'll only need a Google account, sign up, add your site, and then create your XML sitemap. And if you are using WordPress (http://www.wordpress.com/), you'll be able install its WordPress plug in version.
Thorough and Keen Keyword Research
Unless you haven't heard it repeatedly, keyword research is still the best way to produce relevant content. These are the natural or organic search keywords (or phrases) that you want to be optimized so people who are searching for those terms will eventually find you (immediately). Many webmasters rely on two main factors to work this: optimizing your pages for these keywords (avoid the temptation to overstuff your work with the same keyword), and getting inbound links that use link anchor text matching the keywords you've targeted.
Apparently, there is no specific tool that can tell you what keywords will be on top search in the upcoming hours or days, but the Google Keywords Tool is a good place to start. Write about what really interests in ways that will get other people interested in it too. Use the tool to find the words and search language people use to find information like what you wrote.
Producing high organic search results is not an easy thing to do, that's why others choose the paid results or a combination of both. But one good thing that makes it a lot better that the others is that people mostly prefer relevancy and not advertisements.
—-
Author's Bio:
Jun Raisun Llamera writes about ways to promote your business online and how to generate traffic to your websites at Ardor Backlinks . He is also the author of "Tips To Maximize The Effects Of Your Social Media Presence". You can find him on Twitter as @JunRaisun
Thank you for adding to the conversation!
–ME "Liz" Strauss