Buying Is a Business Skill Too
They call today, Cyber Monday, the busiest shopping day on the Internet. Folks in the US, returning to work after the Thanksgiving holiday, realize that the shopping window to the holidays is limited and that the sales have officially started.
We seem to be getting the hang of this online shopping thing.
Forrester Research says this year's sales are projected to be up 21%. Consumers report that online hot spots that are taking off include jewelry, apparel, and accessories. As a buying group, we also getting more interested in free shipping and turning down "extras" in the form of gift wrap and overnight delivery.
Matching Hot Gifts to Cool People
Beyond the sheer fun factor, the ability to match a well-chosen gift the right person is a fabulous business exercise for any person who serves other people . . . bloggers who write for readers, folks who who work with clients . . .
at the heart of great gift giving is the passion to deliver something folks really desire or need.
That, of course, means starting with the people we're "serving." With that in mind, I've organized this list by the people not the gifts.
For the "IN" Crowd
Be they 5, 50, 500 years old, these are the folks who hang with the coolest crowd. They know what's "in" often before we've even heard it exists When we shop for them it's good to keep in mind one rule: Timing is everything. What they want will be in short supply. Buy their dream gift early in the season.
Watch the popular searches, if you're not sure. At the moment, these are the predictions for what will be hot this year.
PS3, Wii and Elmo were among the top 15 product searches on Yahoo! Shopping, according to Chris Saito, the company's vice president of products. Elmo placed at No. 13 on the list. — CNN Money
For the Musical Kids in All of Us
Toys that work with our MP3 players. C'mon they're not just for kids.
Singing Barbie is a diva. Yep she's a diva with all of her hair. This Barbie will answer her cell when you put it up to her ear. I'm sure some human divas don't do that or do that well. The doll will perform three prerecorded tunes or will "lip sync" and dance to songs on your MP3 player.
Mattel's "I Can Play Guitar System" takes Guitar Hero to a new level. Plug the minature into the TV, match the color-coded song notes to the color-coded finger position buttons along the shorter strings. Earn points and move up through the levels. $99.99
Hasbro's "Power Tour Electric Guitar," is made in partnership with Gibson. This minature electric guitar has 4 play modes, 12 preloaded songs, and can plug into an MP3 player.
For That Favorite Techie
To know a techie is to love one. To love one is to know that they have precise tastes. When in doubt, let them pick what they want.
Take phones, for example, a blackberry user wouldn't be caught with an iPhone. Jeremiah suspects the Nokia could lighten his equipment load because of it's 5 megapixel camera. It's often a matter of individual needs and preferences. Buying a phone these days is like buying a car. The research takes 53 times longer than the purchase.
The Flip is popular, especially among nontechies– like me — trying out video. Emily Price is an expert on camcorders. I'm not even going to pretend to know more than what I've already said on the subject so far. Michael Carr at About.com discusses digital cameras in every price range. Digital Photography Review can keep you up to date on which cameras are popular.
Some folks just like to know where they are . . . Check out GPS devices.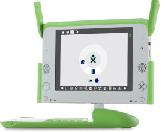 Though someone told me yesterday he wants a Macbook Pro and another said she was looking at cool laptops. Before you buy me either, I'm wondering whether I want to wait for Tablet.
Still most everyone agrees, you could do worse than this Give One Get One laptop deal.
For Folks Who Love Low-Tech Too
Low tech can be incredibly elegant.
Which of the moleskines is your favorite? I'm partial to the tiny cahier ones that fit in my back pocket without discomfort.
An elegant writing instrument can make what we say seem more important. A note written with a beautiful pen seems to have more meaning.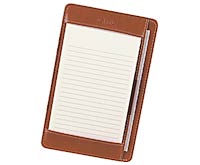 Anyone with too little space or a collection out of control might be turned on by elegant organizers.
That graduate in that first career job might like something elegant to carry and use in business situations.
Then, of course, there's tickets to trips, concerts, plays, games, and special events.
For Folks Who Don't Treat Themselves
Some folks seem to have everything they need. For these folks, why not try a twist on the usual to offer them some luxury they wouldn't get for themselves?
Instead of a new bathrobe . . . the most expensive, luxurious bath towels. Every day will feel like a royal stay at a fine hotel.

Instead of gloves, and hat . . . a cashmere scarf. When they wear it to the grocery store, they will feel as if they are going to an oscar-award event.
Instead of a new blanket or sheets for the bed . . . a fabulous new pillow or a feather bed. What better gift than beautiful sleep?
Think smaller, but more luxurious.
Holiday gift giving is a perfect time to practice Steve Farber's Extreme Leadership philosophy, Do what you love in service to those who love what you do. It's a great philosophy in business and life that fits any time, anyplace, anywhere.
How will you match the perfect gift to each person on your list this year?
–ME "Liz" Strauss
Work with Liz!!
Be sure to check the Wall Street Journal for more information on perks Online Retailers will be offering this holiday season.