by
Jen Thames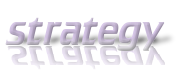 Google Penguin and Panda Updates and Blog Search Engine Results
In the blogging world Search Engine Optimization (SEO) and placement in Google Organic Search isn't usually at the top of the priority list. Bloggers blog to add value to the lives of other people. Google seems to have finally recognized this with their newest algorithmic update (still in progress) called Google Penguin.
Google has released two major updates recently in an effort to combat spam. They are called Google Panda and Google Penguin. It's over simplification but basically:
Google Panda attacks the misuse of keywords
Google Penguin attacks the misuse of links
Great articles about Penguin's affects on SEO in general can be found on the websites SEOMOZ and Search Engine Land . This article looks at what Google's Penguin update means specifically for bloggers.
Bloggers Were Helped by the Google Penguin Update
Bloggers who are just out there producing great content may find their numbers skyrocketing after Google Penguin (most recent May 25th/May26th and June 7th/8th). Why? Well, the update looks to take away credit from linking strategies that have created unnatural organic placement for websites in the past.
Google uses more than 200 separate ranking factors for organic search. One of the results of Penguin's update is that more "professional" sites are now trumped by smaller blogs especially for targeted keyword searches. As the larger websites fall the smaller blogs rise.
For example, researching a Lean Management book entitled Toyota Kata returned several small blogs in the top search positions. The author's University of Michigan personal page for the book actually ranked below the blog reviews when searching for the words Toyota Kata Reviews.
Generally, longer blog posts seem to be doing well post Penguin update. Widely shared posts are doing really well.
Post Google Penguin: Things Bloggers Should Know
Despite the positive sides of Penguin for many bloggers the new updates can also cause a blog's placement in organic search to decline. Here are some of the reasons your blog rankings may have declined post Penguin.
Penguin has hit many directories hard. Google has decided that many of the directories and bloggers rolls were just too spammy. They have lowered the ranking of many directories and this in turn can lower the ranking of your own blog.
Comments that have links to spammy sites and bad incoming links can negatively affect your ranking. Google is supposedly developing a disavow tool as we speak to give websites the power to remove unwanted incoming links when they occur. The ETA on this new disavow tool is 6 months.
Specific Blogs will do better post Penguin. Your blog may be too general and this can hurt your organic rankings. Here is why. Google places a higher value on incoming links that come from websites that are similar to your own. If your blog topic is too general the likelihood of other sites linking to you from unrelated sites is higher. For example, lets say you have a home improvement blog and somewhere along the line you wrote a large series on building doghouses. Through that series a group of pet supply stores started to link to your blog to show their customers how to build doghouses. Google's computer bots might not get the connection between pet supplies and DIY.
Paid affiliate links can hurt if the ratio is too high. Provided the ratio of paid links to unpaid links is not too high the blog should be ok. However, this is something to watch.
Things Bloggers Can Do to Boost Traffic and Take Advantage of Panda/Penguin
Update! Update! Update! Do what you do and do it well. Google is completely on board right now with blogging. The more you update the better you will do in organic search.
Produce amazingly useful content that is widely shared. Here are three examples from blogs in different industries.
Accept posts and ask for guest posts from bloggers within your own industry. The links that connect guest posts are organic, useful for readers and OK by Google!
Do sign up for good blog rolls and directories. The safe list on SEOMOZ is a great place to start.
Learn Google's rules and use their tools. Google tools are useful and they can quickly keep you up to date on all the new things happening at Google.
Don't put all of your marketing eggs in one basket. Google is not the only search engine out there, and organic search is not the only way people will find your blog! There are a variety of other ways to market your blog that may be just as good at driving traffic as Google organic rankings. Alternative marketing strategies include:
Mobile marketing (for phones and tablets)
Local marketing (Google Places, Bing Business and Yahoo! Local)
Promotional product marketing (using real promotional products like green shopping bags)
Social Media Marketing
PPC marketing
Have a mixed basket and no matter what Google does in the future viewers will find you and the blog will grow!
Author's Bio:
Jen Thames writes about marketing and business at SixSigmaOnline. You can find her on Twitter as @SixSigmaAveta
Thank you, Jen! Great information on the update. Love having it all one in place.
–ME "Liz" Strauss