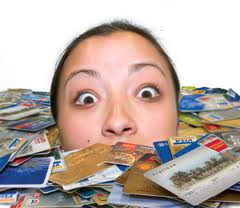 Many people have been down this road before.
Whether on purpose or through tough times, their credit history gets the best of them. Before they know it, they are facing a mountain of debt and few options to climb out of it.
For the average consumer, this can be a predicament.
But what about for the person about to open up a small business or has been running one for a while now, yet only offers cash payment options to its customers?
In their cases, it can be even worse since consumers still love their cards. Can they make the case to a merchant services provider that they truly deserve a merchant account?
According to a report from CardHub, Americans totaled close to $48 billion in new credit card debt last year, 424 percent more than what they charged in 2010, and 577 percent more than in 2009. Although total outstanding credit increased by just $4 billion, that number was greatly offset by the magnitude of consumer defaults—$44.2 billion worth. So, maybe now you can see as a business person why having a merchant account means dollars for your company.
In the event you find yourself in this position, what are your options to getting an account when your credit history has some bumps in the road?
Among them:
1. Be positive – A bad credit history does not automatically mean your business will be turned down for an account. Set aside time to research merchant account providers online, seeing which ones are more apt to accept business owners with credit issues. The bottom line is providers are in business to work with customers just like you, so you don't know if you don't try. While not wanting to take outstanding risks, they also want to make money so they can remain in business, so you may be just the client they are looking for provided you meet the necessary requirements;
2. Do your homework – When searching for such providers, you want to learn as much as possible about them as they do you. Set aside a handful of them and then contrast and compare. Look at their history of service, their financial strength, customer service, and any complaints levied against them by clients (these can oftentimes be found on online forums, although keep in mind that not all complaints are legit). Typically speaking, you want to steer clear of banking institutions, given the fact they generally will not work with someone who has credit issues. Lastly, delve into what their fees, etc. are should you be approved. It is not uncommon to find this fee and that fee tacked on, so do your research. Once you have a handful of providers to go with, contact them and explain your situation;
3. Be honest when stating your history – Given that many people at one time or another have had credit issues, you are not going to shock a merchant account provider with such news. You do need to, however, be upfront with them about why you landed in a credit predicament in the first place. Your credit issues could have been tied to the loss of a job before you began a small business, a divorce, a bad business arrangement or any number of issues. Do not try and dance your way around the matter, be honest. While you may have a harder time getting the account, lying about why you got in a financial mess in the first place will all but deny you an account;
4. Get assistance – Whether you are starting a small business for the first time or are getting back into it, you may need help in getting that account. Whether through a family, friend or business partner, team up with some who has good credit to sign the personal guarantee portion of a merchant processing agreement. Just like if they signed on to a car loan or apartment/house rental agreement with you, their positive financial credit is taken into account by the provider. Yes, there are instances where a provider will not approve of a co-signer on an application for a sole-proprietorship. In those instances, the co-signer may need to be documented as an officer of the business.
Yes, your search for a merchant account provider may take some time and patience, but it will reward you and your business over time.
Despite efforts by many consumers to lower their credit card debts, the plain fact is that a large number of consumers still like the plastic option when it comes to shopping.
Photo credit:Â stlouis-bankruptcy.com
With 23 years of experience as a writer, Dave covers a wide array of small business topics.