By Pawel Reszka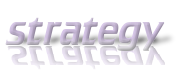 Still think blogging is the exclusive territory of hipsters and chronic over-sharers? Think again! Blogging is a money-making powerhouse – that is, assuming you monetize your blog correctly in the first place. To understand the right ways – and the wrong ways – to monetize your blog, let's look at some of the most common mistakes beginning bloggers make when it comes to cashing in.
Mistake #1 – Not Investing Time in Your Blog
First of all, let's get one thing straight. Blogging isn't an "if you build it, they will come," type of game. According to BlogPulse, there were nearly 156 million blogs online at the beginning of 2011 and that number continues to grow every day. Simply registering a domain name and installing WordPress isn't enough to attract visitors and guarantee sales in this competitive marketplace.
So although this first mistake doesn't specifically relate to the monetization models you implement on your blog, it's worth remembering that it doesn't matter how great your advertising strategy is if you don't have any traffic coming to your site. Whether you decide to pursue guest blogging, blog commenting or a number of other traffic generation strategies, keep in mind that investing time in growing your blog and your audience is the first key to effective monetization.
Mistake #2 – Poorly Chosen Advertising Models
Of course, getting visitors to your site won't guarantee sales – to do that, you need to choose the most effective monetization models for your blog.
One of the biggest mistakes new bloggers make is simply tossing up a few Adsense blocks and assuming that counts as a monetization strategy. It's not that Adsense won't earn you money, as there are certainly internet marketers out there earning six figures through this program. It's that Adsense, in general, is the lowest possible form of income for most blogs. Here's why…
First of all, it's incredibly difficult to make Adsense ads look like they're a part of your site and not just some tacky blocks of advertising scamming up your pages. Very few people manage to achieve this integration in a subtle, sophisticated way – for most bloggers, Adsense ads are always going to look like, well, ads. This detracts from your blog's message and discourages people from returning to your site in the future.
Even more importantly, Adsense represents one of the lowest possible payouts in the blog monetization worlds. Assuming someone clicks through on one of your ads, you earn a few pennies – maybe a dollar or two, if you're lucky. But then you've lost that visitor for good. There's no way you can convert that visitor into a long-term, high-value customer since they've left your blog through the Adsense link. For these reasons, most bloggers would be well-advised to steer clear of Adsense entirely!
Simply placing affiliate banners indiscriminately throughout your site isn't much more effective. If you decide to promote affiliate products, they should be integrated into your site in a holistic way. Maybe you recommend a particular product as a part of a tutorial, or maybe you demonstrate using a particular affiliate product in a video. By providing context for the sale, your visitor will be much more likely to purchase than if you simply paste a banner into the sidebar of your site.
Mistake #3 – Failing to Capture Visitors
But no matter how well you integrate affiliate promotions into your blog, they still aren't the strongest way to monetize your site.
This is because Adsense ads and affiliate banners represent a "one off" relationship with your readers, where you're essentially limiting the potential of each visitor to the value of one sale. For example, if you use Adsense banners on your site, you're hoping to generate one clickthrough per visitor; or, if you place random affiliate advertisements throughout your blog, you're hoping to generate one sale per person.
The secret to earning money through blogging is that the potential value of each visitor can be much, much higher if you take the time to set up your site as a complete sales funnel.
Rather than copy and paste the technical definitions of "sales funnel" and "back-end sales," let me give you an example…
A visitor stops by your blog and likes what he sees. Your writing style is good and your free content is valuable, so he decides to subscribe to your email list. As a bonus, he receives a free report that you delivered as an incentive to sign up. Inside this bonus is an affiliate link or a sales message for your product or service, which results in the first sale for you.
But that isn't the end of your relationship with this visitor. Because he's now a part of your email list, he receives regular notifications about your newest blog posts, some of which promote other affiliate products or your own products/services.
He's also notified whenever you launch a new product or service, and because you know he likes your work, he's much more likely to buy your latest promotion (and their related upsells) than a cold lead who's visiting your blog for the first time. Over time, this relationship can result in hundreds or thousands of dollars of product purchases and upsells.
Sure beats earning a few cents off of an Adsense clickthrough, doesn't it?!
Of course, it's one thing to say that a well-built sales funnel is the key to monetizing a blog correctly –it's another thing entirely to actually do it! So let's take a look at the most important features of a back-end sales funnel.
Sales Funnel Essential #1 – Email List
Although it's possible to set up a simple funnel without an email list (in most cases, the sale of a product leads to one or more "one time offers" for higher priced products or services), maintaining a list of potential buyers and communicating with them regularly makes it easier to convert one-time blog visitors into buyers and to generate repeat sales from these customers.
Sales Funnel Essential #2 – Your Own Product
Generating affiliate sales can be a good way to earn money off your blog, but having your own product (whether that's an ebook, video training course or coaching program) is where the real money lies. Yes, there are some greater administrative demands compared with simply promoting affiliate programs, but ultimately, you'll earn more when you control the distribution of your product versus sending your visitors to someone else's sales funnel.
Plus, considering how easy it is to outsource writing, video editing and other forms of product creation these days, there's no excuse not to have your own product!
Sales Funnel Essential #3 – An Upsell
Once you've convinced someone to purchase your product, don't drop the ball by ending the transaction there. You know that the buyer is interested in your products or services, so why not encourage them to spend more with a well-chosen, high-quality upsell?
If you sell an info product, consider offering a "premium" version of your product with more resources and tools. Or, if you sell a service, offer a package deal or complementary service to avoid leaving money on the table.
By taking the time to correctly build out your sales funnel, you ensure that the time you've invested into your blog hasn't gone to waste. Just remember – you don't have to implement all of these elements at once. You can add them over time, but the faster you complete your funnel, the faster you'll start making more sales!
————————————
Pawel Reszka is an internet marketer who runs Affhelper.com, a blog where he shares some valuable tips about affiliate marketing and making money online. Check out his site for super affiliate techniques and strategies.
Thanks, Pawel. Useful information on affiliate marketing is always valuable.
–ME "Liz" Strauss
Work with Liz on your business!!