Who Likes to Be Pitched, Anyway?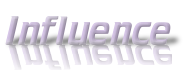 Every it's unceasing, email pitches from people who don't know me. If you're a blogger who has any following, I think you're aware of what I'm talking about. If you're just starting, you'll be there soon. Some of them are ludicrous and amazing. I'm thinking of the one that was filled with baby bottles, squeeze toys and pacifiers — three things never mentioned on this blog in its five year history.
A pitch like that doesn't gain any points, doesn't open the door for more possibilities. In fact it just makes the person pitching appear to be
lazy
inexperienced
paid by the piece not the results
works quantity over quality
is not in a position to get such things in his or her own inbox regularly.
I bet you might have a few other ideas about people sending "pitches" to you.
Pitches Are for Baseball
The problem with a "pitch" is that it sets up the scenario of a pitch.
In baseball, a pitch is the act of throwing a baseball toward home plate to start a play. — Wikipedia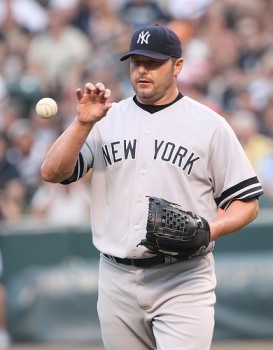 Think about that. A pitch starts the play, which means that other people have to be in the game. If Roger Clemens, one of the best pitchers in American baseball, winds up and throws a baseball in a field of cows can we call that a valid pitch?
My guess is that Roger Clemens never threw a major league pitch without knowing who he was pitching to and what sort of pitch it would be. His job was to get to the win.
My guess is that Roger Clemens approaches business in an entirely different way.
Offers Build Business
In baseball, the pitcher's role is singular and focused. He throws something in such a way that another person needs to respnd – to catch it or hit it back. The pitcher's job is to move that ball in such a way that it helps his team win the game. Helping the guy at bat hit out of the park would be counter to his role, his goal, and his objective as the pitcher of a great baseball team. That sort of thinking seems to have invaded the way people pitch ideas and it's counter-productive to building business.
Business has one compelling difference.
Great businesses WANT the people they're pitching — clients, partners, employees –to hit it out of the park every time.
So rather than thinking in terms of a pitch, why not think in terms of an offer? Here's how changing a pitch to an offer makes it more powerful, more compelling, and more likely to succeed.
An offer makes us think about the people we're about to approach. The pitcher faces a "batter" from another team. The pitcher can't pick the next batter. A business person can choose will receive the next offer.
An offer helps us realize that we don't have to present the same deal to every person we meet. A great pitcher changes up his pitch to match the batter and the conditions of the game. Great business people take that one step further. They decide who gets their best offer by also thinking about what a future relationship might mean.
An offer keeps us aware that the people approach can accept or reject what we have to say. The pitcher's job is to get the batter to swing even at the most undesirable pitch. A great business person finds a way to make an offer that aligns the goals so that both teams come out ahead.
A business wants a relationship that leads to a deal. The best deals grow everyone's business. The worst pitches ignore that simple principle.
I'm sure you can think of other ways that thinking offer gets us to a better approach to a deal than thinking pitch ever could.
Make me an offer. Persuade me how it works for me while it's helping you. You'll get my attention far faster than you might expect.
BTW, I wrote the person who pitched the pacifiers a quick note to say that my son graduate college in 2007.
What do you think is the essential difference between a pitch and an offer?
–ME "Liz" Strauss
Work with Liz on your business!!
I'm a proud affiliate of