Scheherazade had 1001 stories, but you only need five key stories in order to pitch your business effectively in most situations.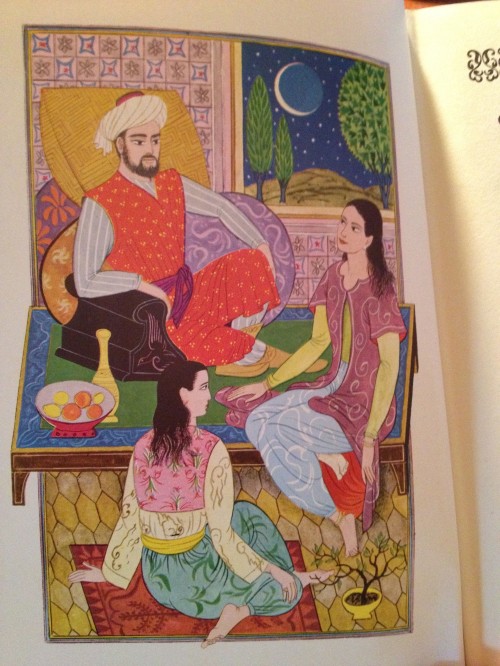 If you have these stories at-the-ready, you'll be more prepared than 90% of your competitors.
1. Grocery Line
This pitch is your standard response to a stranger's question, "what do you do?" The nuance here is that it should be understandable by anyone. No jargon, no need to use a silly title like "Chief Cat Wrangler." This pitch must be super-brief, and ideally will end with you asking a question about the other person.
"I'm a media coach. What do you do?"
2. Business Reception
This is the scenario where you're standing up, cradling a mini quiche in one hand and a glass of white wine in the other. It's a business function, and you're chatting up the person who was behind you in the buffet line. Since it's a business environment, you can be a bit more detailed. You may have the chance to extend the conversation for a few minutes, so you don't have to cram everything into one sentence. Find an opportunity to ask the other person a question immediately. And when they speak, listen intently.
"I'm a small business media coach. I take the fear out of dealing with reporters. What brings you to this event?"
3. Sit Down Business Meeting
In this situation, you're spending a significant amount of time sitting with other professionals (for example, at a workshop). They're going around the table and everyone is supposed to say "what they do" to the rest of the group. Your goal here is to say something memorable and engaging.
"I help small business owners make a polished impression during media interviews. My specialty is analyzing body language…so everyone uncross your arms right now."
4. Prospect Call
You did it. You got the prospect on the phone to hear about your services. Of course, you started by asking them to describe their key requirements, and then they said, "can you give us a high level overview of your business?"
"My firm, Dazzling Media Coaching, has been helping small businesses like XYZ Realty polish their media skills for more than 10 years. My background is as a television journalist, which gives me a unique perspective on media training. I use body language, mock interview techniques, and speech pattern analysis to help my clients knock it out of the park. Do you have an upcoming media appearance you'd like help with?"
5. Client Shareable
This one is tricky. Basically it's a very pithy, memorable phrase you can implant in your clients' minds so that when someone uses the trigger words, they will refer you.
We all like to categorize each other into "buckets" in our brains, so that we can easily recall appropriate contacts when we need them. This pitch is more like a tagline. What category do you want to be remembered for?
"The go-to media coach for small business."
I strongly recommend taking some time to craft responses for these 5 common situations. Tell your story with passion, wit, and creativity, and like Scheherazade, your business will live to see another day!