Tuesdays Aren't for Staying in One Place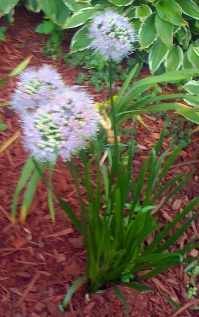 When I worked in an office, Tuesday got to be "a nothing day." Everyone wanted to hit the ground running on Monday. We'd get our details and thoughts together before we reported back in. So Tuesdays became meeting days when we talked about what we were doing and as a result not much got done.
Now I work online. I visit social sites and I see that the "Tuesday feeling" happening every day of the week. Conversations about what we're doing are so inviting that we can get swept into talking our day away without doing a thing.
It's an easy way to get stuck in one place — in that Tuesday feeling — always talking and dreaming, but not doing. We become like talking plants, rather than people.
Plants, and flowers, and trees have roots that keep them stationary. People have feet that can walk, minds that can think, hands that can make new things. It doesn't take much to move things forward. All it takes is the effort to make one positive move.
Make a comment, start a new conversation, make something happen in a new way.
How will you make Tuesday a positively important day?
–ME "Liz" Strauss
Work with Liz!!