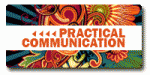 "Imitation is the sincerest form of flattery."
Coined by Charles Caleb Colton in 1820 in his 'Lacon.'
"Imitation" happens all the time on the web and is the source of much frustration for newspaper and other print media. The concept of "fair use" and "scraping the web" are terms mostly used when talking about copyright infringements for print media producers. The idea that citizen journalists can now report on news and other happenings with information taken from news sites it a disturbing phenomenon for many journalists to deal with, not to mention print media in general.
But is this type of imitation really flattering? Is this plagiarism? You've worked hard on your post. You've taken the time to think about it and possibly, do some research. You've carefully written and posted it on your blog. It's your content based on your idea. Later , you discover through Twitter, or a friend that the very same content has been taken, copied and posted on someone else's site! Sound incredible? It happens.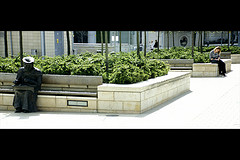 I've even seen it happen even on Twitter! We all know, or learn quickly (there is a LOT of twitter advice out there) the idea of the RT. You see something of value from someone else and you share. The RT is the attribution, the link back. Twitter has been called micro blogging – when you see something you've found and shared go by two seconds later from one of your followers with no RT, do you feel flattered by the "imitation"? I don't.
I think it's important to protect you work, your ideas, your content. The very idea of taking the time to think about, write and post your ideas deserves respect. That respect should allow you the right to not have your work copied without permission. Creative Commons is an excellent resource to help you with this. There are different licenses you can apply to your work that will protect it. A great resource for questions regarding this issue is Jonanthan Bailey, @plagiarismtoday on Twitter. He would be happy to discuss anything related to "imitation" with you.
Have you had experience with this and your writing? Do you see this as a problem?
from Kathryn Jennex aka @northernchick
photo credit: The Green Album