Not Gonna See the Sunrise this Morning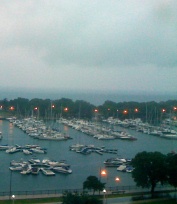 No question that I was up before the sun's arrival. But a hitch in the giddyup sent shades of gray and a wealth wet where the rays shine on other mornings. It's so overcast that the harbor lights are still glowing as if it's night out.
Not a problem.
On a Saturday, with a project that's as much fun as I hoped, I'll listen to the rain and let it wash away the previous days. It'll be the start of spanking clean weekend.
Can wait to see how things look when sun shines again!
In the meantime I have a memory to hold me over . . .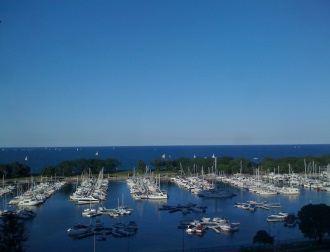 Nothing lasts forever . . . except what we remember.
How do you hold onto the moments you value?
–ME "Liz" Strauss
Work with Liz!!
images: Liz Strauss