No Tells Us That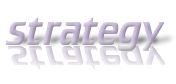 As I talk to new entrepreneurs, I find that one burning problem is their biggest frustration.
The problem cuts to the basics of growing a thriving business. It applies every business online and offline. It's the most important question and the one that least often gets mentioned.
The problem came up in a conversation I had at SOBCon NW in Portland. The conversation went like this …
Me: Did you get a chance to talk to AJ about his business?
New Entrepreneur: Yes.
Me: So, it seems like what he's doing correlates well to where you want to be.
New: Yeah. True. He told me a lot about where I want to be, but what I want to know know is …
What did he do in the first six months? How did he get his first client?
5 Critical Steps to Getting Your First Client
We can know we're good at something, but not believe it. We can know our expertise, but not have the previous clients to show that we can deliver. That gap can seem like the difference between hugely succeeding and falling into the abyss in which our rent goes unpaid and we find ourselves looking in the mirror wondering what were we thinking?
People say a leap of faith and a lot of passion will get you there, but we've all seen faith filled passionate action go crashing. Here are the five critical steps to making that first client happen with less risk and exponentially more chance of success.
Decide on a job description that fits you. Rather than reconfigure yourself to fit a pothole or a problem, figure out what you're most suited to be going. Your past successes will tell you what you're good at. look for the crossroads of your [expertise, experience, talent and skillsets] and your [favorite ideas, people, enchantments, and work-like things that you find fun.]

I see and connect things differently and with great speed. I tear ideas apart and put them together in old ways and new ways and adjust them faster, easier, and more meaningfully for any audience you put in front of me. My successes all included leveraging opportunity, traditional teaching, innovative thinking, strategy, business growth, strong networks, branding, marketing, and community building and I loved doing all of it.

Job description: I use opportunity thinking and relationship strategies to connect businesses with their customers in irresistible ways. [No, I never actually say that. Who actually recites their job description? Still it's good to know it.]

Define at least one clear, concrete offer that you know in your bones you can deliver — in case someone asks you. A job description or even an elevator pitch is not an offer. An offer is a defined, discrete, reasonable, work transaction that can be presented for acceptance.

An offer: I offer a 2.5 hour workshop called, "Who's Talking about You?" In the ideal scenario, it's three parts:

45 minute presentation with Q&A
30 minutes of teamwork to immediately explore the information and set it to action
30 minutes of building on what the teams have recommended to give feedback and apply the concepts teams have been exploring even more deeply

Identify the people who already have an interest in you and the kinds of things you do. Reach the reachable. The goal is one first client.

Value their attention. Listen to what they're saying.
Value the time they spend. Get to know what they invest their time in.
Value their time when they listen to what you're saying. With that in mind …

Don't ask how you can help! That question makes the conversation about you not them. When someone I've never worked with asks, "How can I help?" the best answer I can give is "I don't know." The question itself puts the burden of thinking on the person being asked. That person has to scan and sort:

all of the possible places he or she could use help.
what possible expertise, talents, and experience you have
how the two might fit together efficiently.
the risks, rewards, and possible outcomes of trying it out.

Instead, ask "What are your goals for the next 2 quarters?" Make the conversation about them not you. Then listen actively — ask clarifying questions as you do — until you can visualize and articulate exactly where the potential client wants to go and how he or she is thinking about getting there.

Keep listening and asking questions until you can say with credibility, "Here's how I can help you get there faster, easier, and more meaningfully." Then suggest one small bit you might do to show him or her what you mean.
Most offers — first or hundredth — don't work because the size of the offer is too big for the amount of trust that exists.
What that first client wants is what the 100th client wants — a professional who considers it their mission to be mission critical to the client's goals. Proving that you can listen long enough to hear exactly where the client wants to go also proves that you'll listen when you work together on a project that the client wants to get done.
In a conversation, you demonstrate how you can work together with professional ease. Now you can offer a sample or a small first job that has a chance of success, because you've built trust for the offer to sit upon.
What first client stories do you know?
Be irresistible.
–ME "Liz" Strauss
Work with Liz on your business!!
I'm a proud affiliate of