Guest Post
by Annabel Candy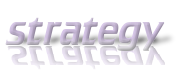 Would you like to build stronger relationships with your potential clients and create trust faster?
Me too and I'm finally making in roads. It took me 1o years to work out how to get my clients to trust me or, more accurately, to accidentally discover how to build their trust faster, but now I've cracked it I'm never going back.
When I first set up my own business in 1998 I didn't know much about the business world and I lacked confidence. I felt as if I didn't fit in. In my mind business people were hard-nosed professionals, wearers of suits and time poor workaholics.
To make things worse it wasn't just that I felt as if I didn't fit in. I really didn't. I worked from home on a small island in New Zealand and all my clients were a 30 minute ferry ride away in the city.
They had real jobs in real offices. They were real business people and I was just a pretender, a business wannabe.
To make sure my prospective clients didn't find out that I worked from home I played safe. I invested in a great logo in a timeless design and chose safe corporate colors of blue and grey.
My branding, which carried through to my website and business cards, looked classy and professional but it didn't have any personality. It just wasn't me.
Being new to business I did what I had to do to start finding work. I got the yellow pages out and started cold calling.
My business is web design and web copywriting. I had an MA in Design for Interactive Media and two years experience designing, writing and setting up effective websites but getting work was still hard. Like pulling nails in fact, and during the nine years I ran that business I never once got a job unless I met a client face to face.
Even after we got our first few jobs and started getting leads through the search engines and word of mouth recommendations, I still had to meet people before they'd give me the job.
But over the past few years my business has turned around and so have my clients. All of a sudden I have clients in faraway places who've never met me and couldn't even if they wanted to. Even though I live in a small Australian vacation resort town I now have clients all over the world.
So what changed?
Two years ago I started blogging. I set up a blog called Get In the Hot Spot because I wanted to learn about social media and blogging to help my web design clients.
I wrote about travel but my blog posts often strayed into personal development or just personal stories.
My blog was definitely not a marketing tool for my business but gradually people started contacting me and asking if they could work with me even though they'd never met me.
People all around the world suddenly wanted to work with me not because they knew my qualifications or work experience, but because of personal experiences I'd shared on my blog.
Looking back to when I was new to business I made a big mistake by always putting up a professional front. I hid my personality and values behind what I thought was business-like behavior.
But sharing personal stories has helped build trust and grow my business much more effectively. Whereas before I probably came across as one of those boring experts we all try to avoid, now people see me as a real person, someone they wanted to hang out with online and offline, someone flawed like them and someone they'd enjoy working with.
These days I still have my safe, grey and blue corporate website for my web design business Mucho but my fun blog Get In the Hot Spot has really taken over. To give you an idea of the difference in branding check out the logos.

Which business would you prefer to work with?
How to Get Personal in Business
Blogging helped me grow my business so well that I eventually set up a separate blog where I could share my business and online marketing tips. But I'm careful that, although the topic is business, the writing style is still fun and shows my personality. I often share personal stories there too if they're relevant.
You don't have to have a blog to share your personal side with your clients and show your personality. You can do it on your website, through Twitter or Facebook or anywhere else you connect with your clients both on and offline.
Of course there are parameters and you don't want to over share, but these are my tips for humanizing your business by sharing personal stories:
Be personal but still professional. Make sure your language and stories are family friendly.
Tell stories that people can connect with and choose personal themes like childhood, family or holidays that everyone can relate to.
Keep it interesting – short, sharp injections of personal stories are good. Lessons learned are always popular. Endless rambling monologues about you aren't.
Inject humor into your story. Everyone likes to laugh and a smile or chuckle will make people relate to you faster.
It's a two way street. Don't forget to pay an interest in your client's personal life too and ask them about their family or vacation plans. It will let them know you care about them as people, not just as potential clients, and help you find common ground.
What are your experiences? Do you share personal stories with your clients?
————————————
Annabel Candy is a copywriter, web designer and travel fiend. She wrote Successful Blogging in 12 Simple Steps to help other small business owners and writers tap into the power of blogging. Annabel shares her blogging tips at Successful Blogging and her travel stories and personal writing at Get In the Hot Spot.
Thanks, Annabel, for sharing your story!
–ME "Liz" Strauss
Work with Liz on your business!!