Guest Post
by Riley Kissel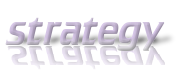 Job hunters with unchecked Internet existences should worry: an increasing number of employers perform DIY background checks on prospective employees via the World Wide Web. Specifically, they're running applicant names through search engines. From there, they uncover social networking profiles and anything in which the applicant is attached to that has been published in some way on the Internet. If you haven't cared about online reputation management yet, you need to.
But hold off on merely deleting your Internet existence all together, because if there's one thing employers use their investigations to do besides find reasons not to hire people, it's to hire them. Social network profiles let employers see a glimpse of the "real" you, or at least, see if there are any discrepancies between your resume and what your profiles say about you. Finding information that backs up your claims, or simply confirms that you are indeed a worthwhile individual, are aspects of the hiring process that encourage prospective employers to perfect, not eliminate, their web-based details.
So it's vital that you go through Facebook, Twitter, and LinkedIn, and adjust your privacy settings so that no friends can potentially post damaging information that can be seen on your profile. In addition, sweep through your submitted information to weed out potential red flags – such as any posts that could be construed as offensive. But the essential aspect of making sure you look good on social networks is to constantly monitor your profiles on them, as well as staying up-to-date on privacy changes while job hunting.
It's also important to become a member of every social network that you can. When mixed with proper monitoring, having multiple accounts may seem like a lot of work, but doing so allows you to immediately take control of the first results people are going to get back when they type your name into a search engine. In addition, if your name's reflected URL has not already been taken you should buy the rights to it as soon as possible. Having YourName.com is a great way to make your resume readily available plus additional information of your choosing and eliminate confusion stemming from someone else using your name domain for purposes unrelated to you.
Don't be intimidated by an Internet presence, but don't disregard its benefits either. It has much to do with the chances of you getting a job as it does with you losing the opportunity to get hired. It's not outside the realm of possibility for those adamant about finding work to improve their Internet-based reflection. It just takes patience and diligence, two attributes the modern job hunter surely must have.
————————————
Riley Kissel is a freelance writer who covers many industries with style. You can find out more about him at RileyKissel.com
Thanks, Riley, for this few moment of clarity..
–ME "Liz" Strauss
Work with Liz on your business!!