by
Ann Wilson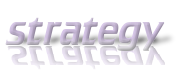 Which Reward Card?
Gaining financial stability using credit card is no joke—especially if you're using the best reward credit card for you. Unfortunately a lot of people complain that this caused their financial loss and inability to save money for their future. What they don't realize is they got themselves into such due to their own misuse of credit cards.
Reward credit cards are not enemies but friends if used wisely. You have to, however, find which reward card fits you best. This means you need to analyze your expenditures from the most important to the least important (whether it's for personal use or professional use). You want to get the best reward credit card that really meets most of your purchasing needs such as travel tickets, hotel reservations, or groceries for your business.
If your work requires you to travel a lot, the best reward credit card to choose is one that features travel mileage advantage such as discounts on plane fare or hotel accommodation. There are even instances where in if you travel a lot you get reward points which you may exchange for a certain privilege such as free grocery items or free trip for the whole family.
Another example is if you love to shop around for home appliances or items for your family's needs. The best reward credit card in this situation is one that features cash rebates. You can check on which credit card offers rebates on items which you most likely buy as a need.
How to Gain the Best Rewards from Reward Credit Cards
While these reward credit cards are indeed helpful in your buying needs, you need to discipline your spending ways. Here are a few tips on how to use your credit card wisely and control your purchasing power with it.
1. Set your goals. You need to have a long term goal such as your child's college educational fund or a new house or car. After setting a long term goal, better cut it down into smaller ones by listing down how you can have it. This will help you control your spending on least important items which in turn will lead you to use your credit card on more important items.
2. Talk to your family about your plans. This way they too can help you save especially if you're helping out with expenses. With spouses doing this will give both an understanding on what expenditures can be paid with a credit card and those that can be met by paying cash.

3. Strategize your splurging. Of course there are times you need to reward yourself. However this doesn't mean you can splurge away. You still need to consider if you can meet it. Have a separate budget for this splurging activity (sort of a limit). After you've spent it then spend no more. You can even go to shops which can help you earn reward points or use your existing credit reward points to help you save more.
4. Check your expenditure list at the end of every month. Meet with your family or your spouse about it and see if you need to cut something out of the list.
You can really save more with the best reward credit card. All you need to do is prioritize on the important things and see which purchases can help you gain more financial benefits in the future.
—-
Author's Bio:
Ann Wilson writes about reward credit cards and other credit card information at RewardCreditCardSite.com. she is also the author of "Which of the Best Credit Card Offers Will Fit Your Lifestyle?"
Thank you, Ann! Thanks for the straight story.
–ME "Liz" Strauss