by
Anita Brady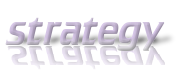 The recent release of Adobe Muse in May 2012 has many print designers scrambling to figure out just how to take advantage of this powerful new software. Adobe has created a product that allows almost anyone (assuming you have a marginal amount of design experience) to create websites with little or zero knowledge of web development or HTML code. Although there are quite a few limitations (and some heavy industry criticism;), using the right knowledge and a little help from third-party apps, you can get the most in terms of functionality and SEO from this new software.
Make the Most of SEO in Adobe Muse
With the proper considerations and a little bit of leg-work, you can easily create a functional and interactive site with all the Search Engine Optimization necessary to rank well in searches. However this is not a set requirement for new sites, and will only happen if you take the initiative to add descriptions and tags in the right places. Here are a few tips to help you optimize your first build with Adobe Muse.
Include Extensive Metadata
In Muse (and with any web design platform), including extensive Metadata is a sure-fire way to help your site rank well on searches. Include not just a description of your site and business (which will be directly under your search results), but include details like locations, zip codes, phone numbers, and employee names to boost your site to the top of search engines on less germane topics.
Tags
Be sure to add tags to every relevant object within your new site. A tag is a keyword or term that is assigned to a specific item within a website. These keywords help describe the item and allow, specifically, images to be found again by browsing or searching. You can even add Geotags (or geographical identification metadata) to various media such as photographs and smart objects, which will allow users to find your site just because of your geographic location – cool!
Social Media Plugins
Most likely, social media will be a big part of your marketing campaign. Take the time to sign up for popular social media like Twitter, Facebook, and Google+ and then create extensive descriptions (including keywords) within each. The more back-linked content you can create on the web for your site, the better. Consider including an RSS feed signup for new content on your page, or add a Facebook widget on Muse to direct traffic across platforms and increase your search engine appeal.
Searchable, Useful, and Relevant Content and Adobe Muse
Of course, there is no substitute for building a high-quality site with high-quality content. Be sure to include persuasive, original copy on your main pages and all subpages. SEO tags and metadata tricks cannot replace the value of a legitimate, content-heavy site, and ultimately it is the search engine's job to rank the most relevant sites at the top, regardless of how much SEO went into your design. So keep this in mind and strive to create a site that not only searches well, but also is genuinely useful and relevant to your potential customers.
Despite the inherent limitations and controversy surrounding Adobe Muse, it's likely that this new software will be a success in the world of digital design. Muse can be a great tool for competent designers who are not ready to leap into CSS or PHP programming. Although it will never replace a database driven or serious hand-coded site made by a professional web developer, for most small, static sites, Muse has everything you need. Be sure to consider adding extensive SEO and third-party apps to help you get the most out of your new site. Good luck and have fun designing!
Author's Bio:
Anita Brady leads the team at www.123Print.com – customizable print products for business and life situations. The website offers everything needed to make your own business cards and to design other promotional items that combine high quality and customization with an affordable price.