By Teddy Hunt
Running a successful business of any kind, whether it's a brick and mortar store or an e-commerce website, requires the right tools. Before you launch your online company, make sure you have these programs and systems in place. Opening your digital doors without them is a risk your company should not take.
A User Friendly Purchasing Experience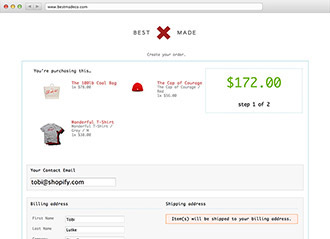 Unless your customers can buy your products easily, your e-commerce business will stumble out of the gate. A simple checkout experience powered by the right shopping cart platform can solve the problem before it starts. If you've never run an online retail store before, go with Shopify.
This software allows you to get your store up and running without needing to muck around with servers and complex coding systems. Adding products and changing prices is simple using their intuitive system. You can also process credit card payments the second you open it.
In order to keep your prices as attractive as possible, do a little comparison shopping of your own to keep business expenses low. Since utilities are among your company's primary bills, you should compare rates through a website like powerexperts.co.uk.
Reliable Business Communication Systems
Establishing real world connections with your vendors and supply chain requires traditional forms of communication. Many business people won't deal with you if they can't reach you over the phone. They want to know you are a real person, which makes a business line an essential tool for running a successful e-commerce business.
Mitel Systems offers multiple enterprise solutions for shoring up your lines of communication, including cloud-based providers. Choose from a variety of devices, including digital phones and conference calling systems. "Softphones" allow remote workers to call in right from their desktop without the need for a separate device.
Social Media Account Management
Your online store is more than a website; it's a brand. Customers expect your company's brand to exist on social media, and not on just one or two platforms.
Promoting your store's identity across the web requires multiple social media accounts and delivery systems, including Twitter, Facebook and Pinterest. Posting to each individually can take up valuable time and hurt your company's productivity.
To manage all your social accounts form a single dashboard, try Hootsuite. Their platform allows you to schedule posts to your social accounts ahead of time and gauge user interaction to your content. You can also set permissions that allow you as the owner to approve all out-going posts.
That way your brand message stays consistent.
Analytics Tools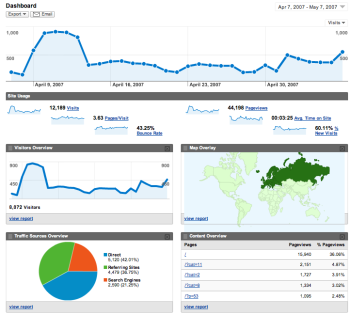 Image via Flickr from Panayotis Vryonis
Knowing how visitors behave when they visit your online store can serve as an invaluable asset for improving your product pages and increasing conversion. Google Analytics gives you this information, including user flows through social media, total web traffic, time spent on site and conversion goal tools, free.
Installing the program is a single-string code that you can copy and paste into the header of your e-commerce site. Adding code for Google Webmaster Tools (also free) helps you find errors, including pages that don't load properly, before they turn into larger issues.
Customer Feedback Channels
Don't ignore the people who buy your products. Providing them with an email address, blog comments section or social outlet where they can communicate with you is vital for your site's success. Make sure you respond courteously and in a timely manner to build strong relationships with your customers.
When your customers believe they have a voice, they morph from people simply buying a product into cheerleaders for your brand. Cheerleaders do more than spend money; they leave positive reviews and encourage others to give your store a try. That type of advocacy is worth more to your business than any one transaction.
A Stable Website
Your e-commerce business succeeds or fails on your website's reliability.
You want a site that uses streamlined coding for fast load times, runs strong security software to protect customer information, and that won't crash during heavy traffic periods.
If you're new to the e-commerce world, using templates generated by design platforms like Shopify and Magento can give you a solid basis to launch your store. Once you get comfortable with their system, you can customize features to suit your needs going forward.
Launching an online store is not a quick process. Skipping steps or rushing can leave you without the necessary tools needed for success. Build your e-commerce business the right way, and you'll reap the benefits for years.
Author's Bio: Teddy Hunt is a freelance content writer with a focus on technology. When not behind a computer, Teddy spends the majority of his free time outdoors and resides in Tampa, Florida.