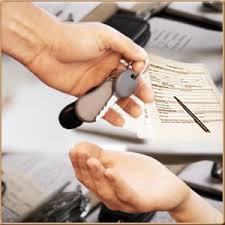 As many small business owners can report, today's Internet world is a great way to do business.
In many cases, all companies need is computers and an Internet connection in order to do business with the vast number of their clients. Sounds simple, right?
In other instances, however, physically coming into contact with your customers is a requirement, especially in those cases where the customer can't come to you and doing business over the phone or via an online connection is not feasible and/or the best option.
If you're a business owner starting out or one that needs to improve your company's vehicle fleet operations, obtaining one or more vehicles is not as easy as picking a few cars or trucks off of a showroom and driving off with them. For many new business owners, money can be a precious commodity.
For those business owners that need title loans to secure their company vehicles, knowing where to shop and who to buy from is as important as some of the other major decisions you will make over time.
Minimal or Bad Credit Can Be Passed Over
In many cases, individuals starting out small businesses can be stretched for cash.
They oftentimes will have to take out a loan in order to get the new business up and running in the first place. With little or no money to spare, securing one or more company vehicles can be a challenging proposition to say the least.
When those challenges occur, business owners should consider options such as TitleMax and other such providers to secure the necessary title loans.
With companies such as these, business owners can find themselves with a title loan minus many hassles, even in cases where the individual has little, no, or even bad credit to worry about, that is as long as a clear car title is present.
Before you run out and assume that all title loans providers are the same, make sure you do some research.
Among the factors to look at:
How long the title loan provider has been in business;
Their level of customer service. This can oftentimes be checked by asking friends, coworkers or family members that have used a title service and/or turning to online reviews of such providers;
Whether or not they have had any legal issues over time with state regulators and/or the Better Business Bureau (BBB). If there are some red flags, be sure to give it some thought as to whether you can fully trust what they are telling you;
The state you and the title provider are in. Not all title loan rules are the same from state to state, so check this information out first.
With all you have to do as a current or new small business owner, securing company vehicles should never be overlooked. Some clients will require that you come to them to deliver products and/or services, and asking employees to use their own vehicles is not always an option.
When you secure the right title loan, you can drive your business to new heights.
Photo credit: dbav.net
About the Author: Dave Thomas covers a variety of business topics for different websites, including owning a small business, marketing, and social media.