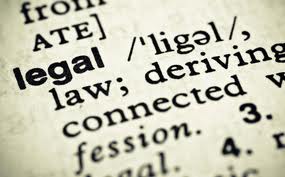 Having the right attorney to handle your small business's legal affairs can literally mean the difference between success and failure. But don't make the mistake of waiting until you're in legal hot water before finding a lawyer to represent you.
Paying an attorney to oversee and review all legal matters pertinent to your business operations can help to protect your company's interests and keep you out of trouble.
The fees you'll pay for this kind of ongoing legal service are relatively modest when compared to the costs you'll incur if you put off getting legal representation until you're already in trouble.
What to Look for
What should you look for when you're shopping for legal representation?
Like medicine, the legal profession has become increasingly specialized over the past couple of decades. Fortunately, there are some law practices and individual attorneys that specialize in business or corporate law.
If your business operates in a small town or rural area with a relatively limited selection of lawyers to choose from, you should shop for an attorney with knowhow in areas of the law most relevant to business.
In an article for Entrepreneur.com, Cliff Ennico, author of "Small Business Survival Guide," suggests you look for lawyers or law groups that can provide guidance in the following key areas:
Business Organization – Â Of particular value if you're just starting up your business, an attorney familiar with the different types of business organizations and the pros and cons of each can help you decide whether it's best to set up your company as a partnership, S- or C-Corporation, or limited liability company. Once you've decided what best fits your needs, the attorney can prepare the necessary papers needed to make your business legal.
Contract Law – Having a lawyer prepare or check over contracts that cover transactions between you and your customers and suppliers can ensure that your interests are protected and that the contract language is legally sound.
Intellectual Property – If your company's goods and/or services are essentially the product of in-house creativity, you'll want an attorney who can register those products for copyright or trademark protection. Failing that, look for an attorney who has an ongoing relationship with a lawyer specializing in the protection of "intellectual property."
Real Estate: – Even though your business itself has nothing to do with real estate, you will find it necessary to negotiate leases for office or retail space, production plants, and/or warehouses. An attorney can help to get you the best possible deal and ensure that the lease agreements covering such transactions have no legal loopholes that could prove problematic in the future.
Licenses and Taxes – No matter where your business is located, local and state licenses probably will be needed to legally operate your company. Your attorney should be familiar with regulations so that all necessary licenses and permits are in order before you open for business. While your in-house bookkeeper or outside accountant will probably prepare your tax returns, your attorney can help get your business registered for state and federal tax identification numbers.
Legal services aren't cheap.
Generally speaking, large law firms bill at higher hourly rates than smaller law offices. However, larger law firms are more apt to have attorneys in virtually all specialties needed to address your company's needs.
Seek Out Recommendations
If you want the best legal talent you can afford, talk to other business owners in your community to get their recommendations of attorneys or law firms that have served them well in the past.
If you're new in the community, you might want to use the services of a lawyer referral service that can steer you to a select number of attorneys that specialize in the types of legal services you require.
Shopping for a lawyer based on ads in the Yellow Pages or TV commercials is definitely not recommended.
Retainer Agreement
When you find the attorney or law firm that seems right for your business, you can draw up a retainer agreement that outlines the types of services you will require, the rate at which such services will be billed, payment and billing terms, and guidelines that govern the renewal or termination of the agreement.
Lastly, you will probably be asked to pay a retainer fee that will be deposited into the trust account of the law firm and against which future bills for services rendered can be charged.
Photo credit: retailtrust.org.uk
About the Author: Jay Fremont is a freelance author who writes extensively about a wide array of business and financial topics, including where to look for the best personal financial advice.