An Immediately Actionable Plan
When people ask me about SOBCon08, it's hard not to go on and on . . .
It's a compelling story. A conference, its audience, and its sponsors all in partnership. All attendees go home with an immediately actionable plan tailored specifically to their business. The plan gets built model by model. Every model is offered by an expert. Attendees in mastermind teams apply each model immediately. All day long it's model-to-mastermind group and model-to-mastermind group, with insights and support from some fabulous sponsors — who, by the way, now include Jim Beam Global and BuzzLogic!!
Truth is, though, I can't wait to see everyone's response to the tulips in Chicago in May!!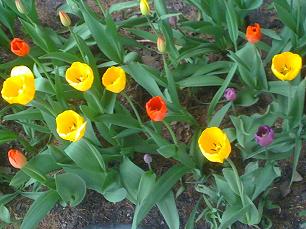 Only 7 more days until the boat launches . . . do you have a plan?
–ME "Liz" Strauss
Work with Liz!! SOBCon08 is May 2,3,4 in Chicago. Register now!
Image source: LizStrauss