Yesterday I got a chance to try out a new white label social media hub for brands and bloggers. It took me seconds to click a link and sign in.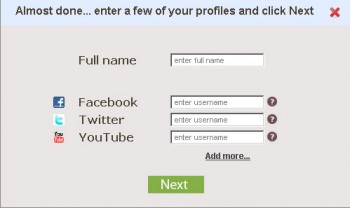 A click through and I was here. In seconds, I could access my social profiles from one page.
But that's not what makes it cool.
GizaPage lets fans engage across all social media profiles from within the brand's or blogger's website.
Direct-To-Profile GizaLinks allow a brand or a blogger to send fans directly into their various social profiles without ever leaving their own website.

For example, consider the Smithsonian Museum of Natural History – An original Facebook link on Smithsonian's homepage would direct the fans away from Smithsonian's website to http://www.facebook.com/nmnh.fanpage?ref=ts. However, with a Direct-To-Profile GizaLink, Facebook would open within Smithsonian's own website, http://social.mnh.si.edu/facebook. The fans can then engage on Facebook, Twitter, or any of the brand's social profiles in one unified environment.
Click this screenshot to see it live.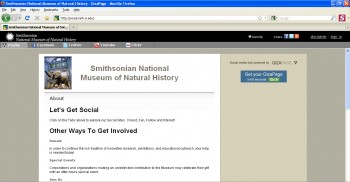 And did I say that GizaPage comes with analytics?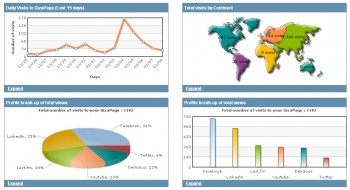 It's worth checking out.
And after you try it. I'd like to know how it worked for you.
–ME "Liz" Strauss
Work with Liz on your business!!
I'm a proud affiliate of