by
Richard Franklin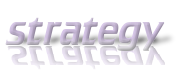 4 Fast Growing Social Media and Shopping Websites
There are so many social media and shopping websites nowadays available on the web, some of them are growing rapidly because of their services, how they are managed and updated, and how the features or how user friendly they are. These websites have been increasing because of the increase of the growing interest of people on social networking platforms and people are also getting bored of the existing social websites. It has increased this year because of the social awareness of the individuals, sharing their thoughts, experiences, photos, and products daily are the things that people could do with the social and shopping websites.
Here are some of the fast growing social media and shopping websites that are grabbing the attention of more users day by day:
Basically, Pinterest is a pinboard -style social photo or an image sharing website that permits users to make and achieve theme-based image groups such as interests, events, likes or hobbies, and many more. Users can surf or browse other Pinboards or inspiration,'re-pin' images to their own collections and/or 'like' photos. It permits its users to share 'pins' on both Facebook and Twitter, which permits users to share their interests, photos, events, hobbies and interact with the community.
A social media agency should post their client's business in Pinterest to drive more traffic. It is an advantage for the business to have major products for women because most of its visitors are women.
Pinterest can help a social media company to have the advantage of driving traffic to their clients' websites. It is really a big help for the social media companies on their Internet marketing strategies.
This is a new shopping website that made a big splash in the online community. Svpply is pronounced as "supply", it is the online form of window shopping that permits users to browse products extending from clothing to home decorations and easily bookmark items when you shop.
Before you can post or shop on the website, you have to register first on Svpply.com, create your free account, search for the products or things that you want in the online store, and upload them to your account. You can also share what you have found with your friends thru social media sites like Twitter, Google+ and Facebook.
There is more! You can complete your online shopping using Svpply, just click on the BUY button and be directed to the "Checkout Page. Svpply also offers specialty features like monthly Editor's picks and gift guides that are giving you the advantage of having all of your shopping needs addressed on one website.
One of today's trends which social media is focusing is online Pin boarding. Users "pin" their items and images what they like on the virtual boards and sharing it with their friends that have similar interests and can give and take ideas. Pinterest maybe the most popular of these websites because of its unique features that permits users to interact, engage, and connect with the imaginative process with people who have shared their interests. Furthermore, socializing and connecting with friends through online is the major factor in current's Social Media part.
Online shoppers or users used to find themselves shopping for toys for their loved-ones, gifts, clothes, supplements, and other items that could give them convenience in shopping. Online shopping gives them convenience because it doesn't need to be in the physical store to purchase or look for the items they want. Wanelo has covered the way for businesses to seize more market share by attracting in online marketing and makes easy for the shoppers.
Polyvore focuses on fashion, it is for the fashion enthusiasts and advocates. It is devoted to style and giving a platform for fashion enthusiasts for showing or demonstrating their works in the entire world. It is one of the largest online communities with members from across the globe and helps to unite online shoppers and trendsetters / trend starters by showing the latest trends, the hottest brands, and trend forecasting.
It allows users to create different outfits by culling various products from online stores and online fashion collections, publishing and sharing their works with friends and other Polyvore users.
Polyvore is now becoming another trustworthy social media network for online businesses who aim to create more connection and interaction with their online prospect buyers and online buyers. Some Big Fashion companies are having relationship or connecting Polyvore for promoting and exhibiting their designs, products, and for showcase.
Author's Bio:
Richard Franklin is a social media strategist and wants to share his knowledge with people who are about to hire a social media agency for their businesses. He writes about latest trends used in social media companies. You can find Richard on Twitter as @AgencySEO.
Thank you, Richard!
–ME "Liz" Strauss