A Prodigious List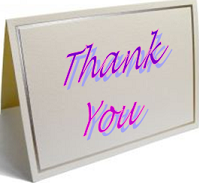 From 7a.m. to 11p.m., October 24, 2007, Successful-Blog celebrated the value of the successful and outstanding bloggers who land on these pages. The conversation was all over the map both topically and geographically. The food choices were mostly sweet and creative, as only virtual food can be. Personally, I like the poptart ice cream sandwiches. Fireworks at the end brought the evening to a close somewhere about when the 660th comment was being typed in. And a landmark was passed at comment 378. . . .
Check out the Party Favors
HART captured the entire list of links for the guest posts leading up to the party.
These Links Were Shared in Just the First 210 Comments!!
Some great stuff, don't you think? As Mike said, "Most prodigious!"
I'm one lucky blogger to know these people!
–ME "Liz" Strauss
Related
The Mic Is On: Happy 2nd Birthday to SOBs Everywhere!