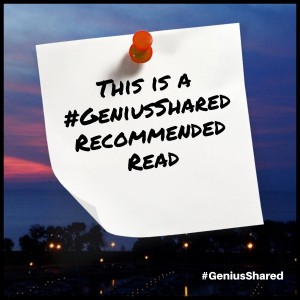 Most of us are "risk averse." Consistency, reliability and "the known" are powerful mental illusions of control that most of us cling to because they lull us into a sense of security. The truth is, life is an adventure.
We truly cannot control most of what goes on around us. The only TRUE control any of us have is our reaction to what happens to us. How can we cultivate comfort with risk and uncertainty in our lives? How can we learn to embrace adventure?
To quote the sage Stevie Winwood: "Roll with it, baby."
"What I love most about rivers is:
You can't step in the same river twice
The water's always changing, always flowing
But people, I guess, can't live like that
We all must pay a price
To be safe, we lose our chance of ever knowing
What's around the river bend
Waiting just around the river bend…"
This stanza also instinctively filled my head as I thought about navigating the changing currents of life. My youngest daughter's favorite Disney movie is Pocahontas, and so part of my reaction may be predicated on the fact that I've seen (or at least overheard) the movie a thousand times as she watched it. But, the sentiment underpinning the song is even more of a reason:
To be true to herself, Pocahontas must heed the calling of her heart. She must trust that she has the capacity to weather the outcomes of her choices and be willing to risk.
"Safe" means watching the river from the river bank, or, at the very least, staying in the boat and riding down the middle of the channel, en route to a known destination. Growth, rewards and discovery all are benefits of taking the unknown path.
Certainly, lyricist Stephen Schwartz isn't the only person to make the connection between taking risks and their rewards. Robert Frost's "The Road Not Taken" is a legendary example of choosing the untrodden versus the worn path:
Two roads diverged in a wood, and I –
I took the one less traveled by
And that has made all the difference.
In terms of adventure, though, my personal favorite is a short, but expansive poem from Walt Whitman. The Untold Want:
The untold want, by life and land ne'er granted,
Now, Voyager, sail thou forth, to seek and find.
An adventurer must be brave, resourceful, creative, resilient and tenacious. Through seeing the way when others don't, an adventurer is a leader by definition. When we have the mindset of being an adventurer, our problems are viewed through the lens of opportunity, not lack.
How can I make this work?
What is a way around this challenge?
What can I gain by this experience?
Leaders are okay with flux. Adventurers know that the map may say one thing, but that the reality may not jibe with what the cartographer charted the year/month/week/day prior with what they find today.
The very nature of being independent dovetails with an adventurous spirit. It requires detaching from the known and operating in the realm of theoretical. The adventurer trusts in his or her own skill and has faith in his or her ability to adapt to whatever the road brings.
If you've ever gone hiking or backpacking through a mountain range, you understand the process of accepting risk. An adventurer packs lightly, taking instruments that will help him or her chart the course: a compass, the proper gear for anticipated terrain, water and a few snacks. Being confident in having the essentials, an adventurer is comfortable with the variables which may be encountered striking off through the wilderness.
The reality is that the river rolls past us, regardless of whether or not we step into it. Changing landscapes simply *are.* ~ MCK
Being an adventurer is participating fully in the dynamic reality of life. It is saying, "I'm in. Let's go." As a result, you'll find yourself farther along the path than if you had stayed on the banks of the river. Are you ready for the adventure?
———-
Molly Cantrell-Kraig is a woman with drive. Possessing an innate sense of purpose and a pragmatic, solution-based approach to empowering people, she fused these two traits in order to establish Women With Drive Foundation. Based upon its founder's personal history, Women With Drive Foundation is a means through which Cantrell-Kraig may effect change on both a micro and macro level. By providing women with something as essential as personal transportation in order to transition them from poverty to prosperity, she, through Women With Drive Foundation, seeks to empower women to help them help themselves. Through this action, the individual applicant benefits, as does society as a whole. Follow Molly on twitter as @mckra1g or @WWDr1ve (Women With Drive Foundation) or "Like" them on facebook.
This post was updated in August 2016.  It has been listed as a suggested resource in a recent GeniusShared newsletter article by Jane Boyd entitled On Stories & Risk.