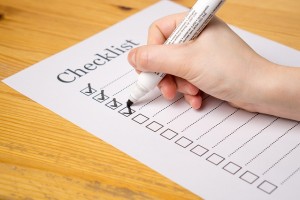 No matter what your brand may be, it is crucial that you do your best in marketing it to the public.
It is important to remember that your competition is more than likely doing all it can to get the upper leg on you. As a result, you may very well have to pull out all the stops to get ahead and ultimately stay in top.
That said are you driving ahead with all the right keys in making sure your marketing game is second-to-none?
Be Driven to Promote Your Products
In doing your best to promote your products, what marketing methods are you using? More importantly, are you using any and all of them without major mistakes in the process?
Among the keys to marketing your brand without mistakes:
Staying on message – To start, what message do you want to get across to consumers? As an example, if you are a vehicle manufacturer or you sell cars and trucks, how much of an emphasis do you place on vehicle safety? Without safe vehicles to fill the roads, most consumers would have to rely on public transportation and other means to get around in their daily lives. Your message to consumers in marketing your vehicles should be that safety never takes a back seat. If promoting backup camera systems in the vehicles you make or sell, show consumers how this technology can lessen the chances for accidents and even save lives. The backup camera will alert drivers when someone or something is moving behind their vehicle as they get set to go in reverse. With the message of safety in your marketing, you will get the attention of countless consumers.
Listening to consumers – One of the biggest marketing mistakes a company can make is not hearing what consumers are saying. Whether it is a current or potential customer, keep your ears open. Many consumers get frustrated with companies when it comes to customer service. If the former feel as if the latter is not properly listening, there's a good chance they will go elsewhere. That means spending their dollars with someone else. So that you lessen the odds of losing potential business, be a good listener. Whether it is a problem with a product or a consumer is not pleased with the service you provided them, be attentive.
Socializing the experience – Last but not least, it is imperative that you have your eyes and ears tuned in with social media. Given there are millions of consumers on social networking sites at any given time, you certainly do not want to miss out on the possibilities of connecting with them. This means you need to have active participation on venues like Facebook, Twitter, Instagram and more. Along with promoting your products and services on these sites, run links to relevant information about your industry. The more informative you are to the public, the better the odds more consumers will come your way. Also, be sure to interact when needed with consumers. One of the great things with social media is that you and your team can talk to consumers 24/7/365.
In doing your best to steer clear of marketing mistakes, make sure you are driven to connect with consumers on a regular basis.
Photo credit: Pixabay
About the Author: Dave Thomas covers business and marketing topics on the web.