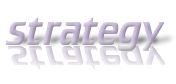 Twitter Talk is great for a fast moving volley around a narrow idea or collecting the opinions of a crowd. But the very speed and compactness keeps the rich and telling details out — the details that explain why and how. If an idea or a problem takes exploring or discussion, Twitter doesn't measure up.
If I've made assumptions about you, the message I get won't be the one that you sent. If we use language differently our communication can go woefully wrong.
Sometimes whole conversations are important
to get something done.
to clearly state a position.
to define a project and outline expectations.
to participate in a negotiation.
to coax, cajole, or romance.
and in many other situations.
Twitter doesn't do whole conversations well. Nuance, clarification, details all require more than 140 characters. Such interactions require fuller conversation. Fuller conversation needs other tools.
Where do you go when Twitter needs to change to a fuller conversation?
–ME "Liz" Strauss
Work with Liz on your business!!
I've spent a couple of days on Twitter. Actually too many to count. My first tweet was March 16, 2007 and