The Audacity of Tenacity in Leadership
A Guest Post by Val White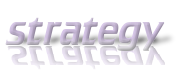 I had finished an Associates Degree in Business when I was younger and pre-children. When my first child came along, I found a way to work from home while participating in my young child's life. Two years ago, I felt it was time for me to go back to work and rejoin the corporate world.
I quickly discovered that a lot had changed in the 10 or so years that I had stepped away to care for my family. My skills needed refreshing. I wasn't interested in the same things. I had changed and so had my choice of careers. I knew I needed to go back to school. I also needed to tend to my family and contribute to the family budget with a full-time job. After much research and soul-searching, I settled on a state college that combined virtual program with a "brick-and-mortar" college experience.
Today, I'm in the last course before I've fully earned my Bachelors degree in Information, Networking, and Telecommunications (with an emphasis on Web Development). Getting here wasn't easy. I still have to get that degree to payoff in new career opportunities.
But I can easily say that I've achieved a lot.
The Innovative Leadership of Blending Work, College, and Family Life
A favorite article at NewandImproved.com, The Way of the Innovative Leader resonated with me as it laid out five leadership traits found in those who live and inspire great thinking in the people around them. (© 2006 New & Improved®, LLC. Mailto: info@newandimproved.com) And as I read the article over, I came to realize that those same traits were what I came to value as I grew into the role of non-traditional college student, who also had both a family and a job.
These are the five traits I relied on to keep going when I might have stopped. Whatever your situation, these five will serve you well in getting you to your goal.
Integrity:
Say what you mean and mean what you say. Don't make promises that you can't or don't intend to keep. In the lifestyle challenges of family, college, and job, you may find yourself overwhelmed if you haven't developed the ability to say "no" to things that will add more clutter and demands on your time. Inevitably, something is going to fall off the edge if you fill your to-do list with too much. It's easy to get your priorities mixed up in the attempt to do it all. The lines easily become mixed: family, college, job – college, family, job – dreams of future career, college, family, umm…job. If things get out of hand, it's best to stop everything for a moment, a day, or a weekend and reevaluate your priorities.
Tenacity:
Wiktionary.org defines tenacity as …
"The quality or state of being tenacious; as, tenacity, or retentiveness, of memory; tenacity, or persistency, of purpose."
I also love this definition:
"The greatest longitudinal stress a substance can bear without tearing asunder, – usually expressed with reference to a unit area of the cross section of the substance, as the number of pounds per square inch, or kilograms per square centimeter, necessary to produce rupture."
I've endured a few semesters where I truly felt I would "tear asunder!"
There will come days that it's all you can do to put one foot in front of the other and make sure the essential tasks have been completed. Truly, keeping a firm and unshakable picture in your mind of your goals and purposes is so very important in order to withstand these days when they come.
Curiosity:
As a non-traditional, adult student with some life experience, I found learning much more of an adventure than I did in my earlier years. Instead of just coasting through a class to get the credits, I found more benefit in finding ways to apply this new knowledge to my career goals and asking myself how it applies to right now or 5-10 years from now.
Being curious will surely expand your vision and enlarge your understanding of your world.
Courage:
What will others think and/or say to me when I tell them I'm going back to college? Is it really a waste of time and money? After all, I have more lost career years behind me than I have ahead of me. Will I really be able to apply what I've learned?
It takes courage to face your own demons and plunge into the unknown. For some, it's an ongoing battle or one they don't even wish to start. I've found that whatever it is that you're afraid to start or when you want to give up, remembering one simple truth is a great motivator: you've got something to contribute that is uniquely you and nobody else can do it.
Humility:
Referring again to wiktionary.org, the definition of humble is,
"thinking lowly of one's self; claiming little for one's self; not proud, arrogant, or assuming; lowly; weak; modest."
This doesn't necessarily appear to be an attractive trait, does it? In reality, when approaching this lifestyle of family-college-job, there will be many opportunities to practice humility … and come out stronger from it. Simply entering a college program is a statement that you don't know it all and you're in need of help in achieving your future goals. You're going to need to engage with instructors and other learners in discussions that might prove that others will have better ideas than you do. But more than this, you'll find humility when you reach out to others around you for support, advice, and help with daily tasks.
So, how did these experiences and traits contribute to my job of being a role model?
Quite simply, my husband and children watched me – day by day and night after night of late night homework. They cheered with me when I reported my test and homework scores. They listened to my frustrations and they helped lighten my load when they could. I hope that I offered my family.a chance to see and develop these essential leadership traits to serve them in throughout their lives.
You have no choice about being a role model. You are one … it comes with the job. The only choice you have is which role you'll model. – The Way of the Innovative Leader
Those concise three sentences are the sum of the reasons I chose to finish my college aspirations as an adult.
And why I know I'll also achieve all of my goals.
What is your leadership role?
————————————
Val White is a mom, web developer, and student at FHSU fhsu.edu. She is just now venturing out of the safe confines of the FHSU online class discussion board and looking for new opportunities to contribute on the web. You can find her portfolio at valwhitewebdev.com.
Thanks, Val! Amazing story. 🙂
–ME "Liz" Strauss
Work with Liz on your business!!