By Leslie Anglesey
All writers have some type of inner editor. If they didn't, they wouldn't have the discipline necessary to stay on track and on topic to either work for clients or focus on their own projects. At first glance, having this built-in critic might seem like a recipe for squashing creativity, but it doesn't necessarily have to be something that will stop a writer in his or her virtual tracks.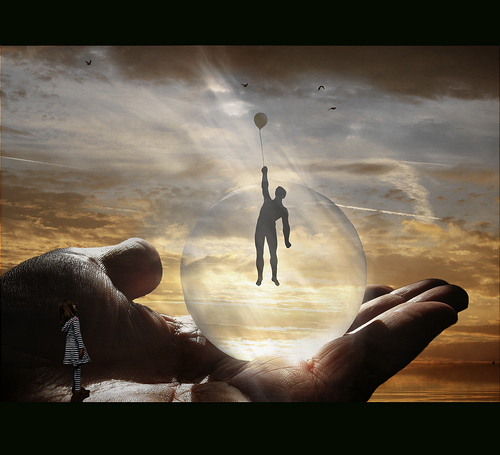 At times, self-criticism has been blamed for the famous "writer's block" but it may not be fair to blame getting stuck on the inner editor.
Many factors can contribute to a creative person having trouble getting into the groove of a project or having trouble getting started.
The issue may be:
fatigue
boredom
stress in another area of the writer's life
creative process the writer needs to go through to get a flash of inspiration hasn't resulted in an "a-ha" moment yet
While the internal editor can't be shut off entirely, there are ways to work with it to develop your writing. Keep in mind that it exists for a purpose, and you want to make sure that it doesn't become so powerful that you are reticent to let anyone see your work.
Use a Diamond Shaped Model When Listening to Your Inner Editor
When you are thinking about how and when you should listen to your inner editor, consider using a diamond-shaped model to keep you on track with your writing projects. It should help you determine how to proceed.
When you are contemplating a project or thinking of making a pitch to an editor, keep your inner editor firmly in the background. This is the narrow part of the diamond shape. Don't let it get in the way by telling you that you are wasting your time or that you aren't good enough, so why are you bothering to apply or contact that editor. As a writer, you will get rejected, but you have no chance of getting anywhere if you never make a move toward your goals.
As you land a project and move into the broader part of the diamond shape, you want to start listening to your inner critic more. If you are ever tempted to stop digging in your research or not to go the extra mile because, "It's probably good enough," allow this part of your mind to poke or guilt you into giving your work that little bit of extra effort to make it the very best you can produce.
Likewise, don't let any piece of writing leave your desk until you have taken the time to proofread and edit it carefully. This piece of advice also falls under the category of listening to your inner editor in the middle of a project, whether you are working on something for school or on a professional basis. Good enough simply isn't good enough. Your inner editor should be on high alert at this stage of the game.
Confidence above All
As you proofread and edit your second draft, you should be able to feel a bit more confident about your work. Using the example of the diamond shape, the editor should once more start to go back toward the background, and you should be able to focus on your voice in your writing when you read the final version of your work. By the time you get to the version you are ready to turn in to your instructor or the client, the internal editor should be firmly in the background, leaving only your voice in place when you read through your work.
Will your work ever be exactly perfect as a writer? There will always be something that you "could" be doing to alter, fix, or tweak a piece of work to make it better, more interesting, or more "something." There will have to be a point at which you may need to simply tell your inner editor that you have done your best and that it will have to be good enough. That's all anyone can do, and you will try again with your next piece of writing, which is how writers grow and develop their craft.
What are your tricks for dealing with the inner critic?
Author's Bio: Leslie Anglesey, PhD, is an affiliate professor who loves to dedicate all her free time to writing. She is an editor at http://www.essaytigers.com and is always helping others to bring passion to their writing.
Image: Flickr CC