Todd Hoskins chooses and uses tools and products that could belong in an entrepreneurial business toolkit. He'll be checking out how useful they are to folks who would be their customers in a form that's consistent and relevant.
Cool Tool Review: Zamzar
A Review by Todd Hoskins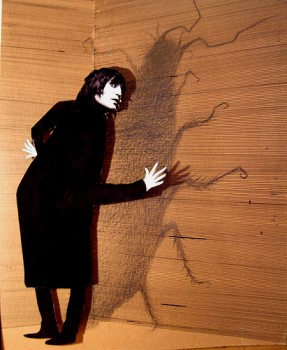 "When Gregor Samsa woke up one morning from uneasy dreams, he found himself changed in his bed into a monstrous insect."
This is the opening line of The Metamorphosis, a short novel by the German author Franz Kafka. It is a mind-bending book. The web service, Zamzar, which was named after the transformed character in The Metamorphosis, is equally mind-bending.
Zamzar converts files, hundreds of different file types, without an installation. It's fast, easy, and free.
So, let's say you want to take a portion of a PDF and include it in a presentation (a Prezi, I hope). Or you want to take a YouTube video with you to illustrate a point in a meeting, but you're not sure you will have an internet connection. In either case, you need to be able to convert the file to make it usable in a new format.
Through Zamzar, you either upload a file, or direct the service to a URL. Zamzar will convert the file to your desired format, then send you access to the new file. Conversions typically take minutes, depending on the size (up to 100MB). You can convert up to five files simultaneously. There are some annoying ads, but I will gladly deal with the annoyance for a service this spectacular.
If you want faster service, file storage, and higher size limits, you can pay. For businesses, this is a good idea. For the individual user, the free service will likely suffice.
Summing Up – Is it worth it?
Enterprise Value: 5/5 – Design, Marketing, IT, and even Finance will benefit
Entrepreneur Value: 5/5 – Don't spend time looking for image conversion and document conversion utilities – Zamzar takes care of it
Personal Value: 5/5 – Pictures and Video. You will use it, trust me.
Let me know what you think!
Image courtesy of mrc1028 at Glogster
Todd Hoskins helps small and medium sized businesses plan for the future, and execute in the present. With a background in sales, marketing, and technology, he works with executives to help create thriving organizations through developing and clarifying values, strategies, and tactics. You can learn more at VisualCV, or contact him on Twitter.