A Guest Post by Nikki at Zooppa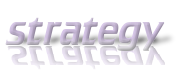 Zooppa's MyCube Multimedia Competition
Social Media has become part of our daily lives. Our day feels incomplete when we are not able to go online to tweet or check your Facebook. So we, at Zooppa, are having a cool contest to introduce you to a brand new social media network centered on content sharing. MyCube is the place online where you can find people who share your passion and exchange photos, videos and/or conversation.
Create a 30-to-60-second video (by December 12,2011) that tells the story of how you or someone like you can use MyCube's "social content exchange" to connect with people who share their passion.
It is a win-win situation. You have nothing to lose.
You make something to add on to your portfolio.
You showcase your creativity and share it with other creative people.
You get a chance to win some cash. —>>> $10,000 in prizes!!!
Plus, the experience itself is worth your time.
For more details, visit: MyCube Video Contest Brief Watch the video and read the brief.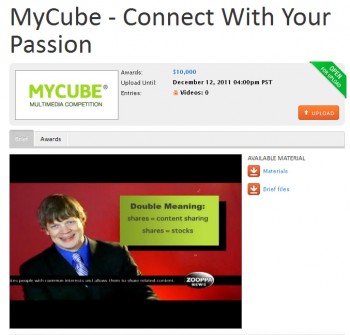 If you're already connected to some folks who share your passion, bring them with you, build something together, and connect even further!!
Use the cash you win to celebrate, make more videos, or donate to your favorite cause.
Invest a little creativity … gain connections to people who care about what you do!
It's a win-win and it might even win!
Who wouldn't be up for that?
—-
Author's Bio: Nikki works for Zooppa.com, the people-powered brand strategy company.
–ME "Liz" Strauss
Work with Liz on your business!!