Bookcraft 2.0 – The Series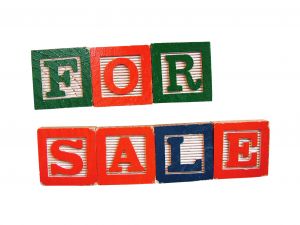 Now that more of my blogger friends have several years of experience, they're getting serious about the idea of turning the body of work they've focused into a book.
Though writing a book can seem a great way to establish proof of expertise, it's easy to overlook the work we're taking on while we consider the positive recognition we're sure it will bring. A solid business person needs to be aware of the process of thinking through a great book and finding a publisher or deciding to self-publish it.
Even repurposing the content on an existing blog to share as an eBook takes more work than we might think.
Then there's the year of marketing the book that comes after …
What follows are some articles on the subject that you may missed (if you recently tuned in to my blog.) Bookcraft 2.0 was a project that Phil Gerbyshak and I shared in 2006 — a look at how to make a book from an existing blog.
Depending on your plan of action, the quality and kind of content you start with, and your final goal, some posts will be of more interest than others. I include those that have the most relevant information to the process of repurposing content to prepare for a publisher.
Be sure to read the Post 1 and Post 12.
Have you looked at your archives lately? If you've got a blog with 200+ posts, I'm betting you have at least one book's worth of content. Go look. Here are the basic of what to look for and what to do.

I'll bet you've looked at a book and wondered why someone wrote that. Maybe the book is a hit with readers — just not for you — or maybe it had an audience of one. Now you face the same challenge.

With the working title in my head, I wrote a subtitle — the 25 words or less definition/premise of what the book would be about. That definition would be my tool for deciding what content to keep. Some folks call that statement the "elevator pitch."

I'll bet you've looked at a book and wondered why someone wrote that. Maybe the book is a hit with readers — just not for you — or maybe it had an audience of one. Now you face the same challenge.

Editors and agents often quote a word count to writers in order to establish basic parameters. "Casting off" pages also once was a common practice in which the word count was used to determine how much paper a book would require.

Books are made from large rolls or large sheets of paper that get folded in a certain way. When they are folded, they are called "signatures."

Most books are made of 16-page or 32-page signatures. This picture of how a 16-page signature looks unfolded.

When my job was finding product to repurpose for the U.S. market, what I realized was that people could repurpose anything. I had to curb my enthusiasm for finding the cool product inside everything that came my way. So I made the 90% rule.

Amazon is not just a place to buy things. It's an incredible source of information about what is selling in the book world right now — updated every hour. So let's explore some of the informationa that Amazon can offer to help with Phil's upcoming book.

To me, that advice seem counter-intuitive. Why would a publisher want another book about writing if they already had a list full of them? Shouldn't I go to where a publisher didn't have any?

Consistency is a value, a benchmark of quality, and a support for readers. It also makes authors look smart.

You have to build the book, before you can see the commas.

This diagram shows the part of the writing process that Phil and I are currently working on.

Well, we think the relationship is with the book, but really it's with the content. That's where the misconceptions start. Here are some cold truths publishers wish every author realized.
The traditional book making process hasn't changed much, but the options for self-publishing have.
What do you find the best way to promote your business?
–ME "Liz" Strauss
Check out the Work with Liz!! page in the sidebar.