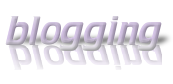 I know the old adage really says, The best teachers are learners. I think the saying applies to we bloggers, too.
Ever find yourself stuck in the same routine?
Personally, I have a cleaning routine. I clean each room in a specific order. I dust each piece of furniture in one order around the room, clean any glass and then clean the floor. That is my routine, and I can do it mindlessly and very quickly. That's what is good about my routine.
The bad part of my routine is if I have to break it somehow, like if my refrigerator needs cleaned or my closet needs organized. I have a hard time getting the oomph to actually do a task outside of the ordinary.
I think that many bloggers get stuck in a routine, which is bitter-sweet. It's sweet because a blogger can write an interesting post quickly. It's bitter because a blogger might get stuck doing the exact same thing. This can morph interesting into boring.
I've stepped out of my usual blogging routine to interview a few of my writer friends. I have written for or with each of these people, and they each gave some thought-provoking insight.
I asked them all this question:
What is one problem you see with bloggers' writing, and what is the solution?
Liz Strauss, (you should all know her!), said:
"Bloggers are often too self-conscious when they write … They focus too much on the information and not enough on bringing their own "value" to the topic. Information is all over the Internet, but an experienced opinion is not. I read your blog because you're there."
Dan Keller, a.k.a. Tycoon Blogger, said:
"The biggest problem I see with bloggers' writing is that most are so damn boring. Seriously, most blogs are written like a car manual. I would like to see more bloggers loosen up and interject their personality into their writing and shake things up a bit. Dare to be edgy and exhibit some break-through thinking. I have personally been working on developing my own unique writing style, and I have found the more I deviate from the norm, the more popular my blog."
Tom Lindstrom, from tlmarketing.net, said:
"Bloggers often write about things they like because this way it is a lot easier to keep a blog going for longer. The downside with this is that monetizing the blog becomes really hard because you need to have the right keywords (keywords that people are actually searching for every month) in order to make money from your blog. The solution is to do proper keyword research before writing anything."
Katherine Nussberger, USARiseUp Associate Editor, said:
"My initial opinion is that many bloggers write about some topic or issue that is strictly based on their personal opinion. As a journalist, first and foremost, I personally do not see the value of this style of writing because in a lot of ways it feeds on negativity and does not provide a solution or unbiased account of the topic or issue. On our site, www.usariseup.com, we have very strict guidelines for our Blog Zone that specifically state that we need sources for all of our blog articles because we do not accept opinion based pieces.
Solution: I think that to become a reliable and usable source of information, bloggers need to cite their information, and provide valid comparisons of the topic that show both sides, which I know is similar to journalism, but even in blogging there have to be guidelines. Bloggers need to become more willing to show another opinion beside their own in their content, and let the readers decide which side they accept or believe in without trying to push the reader into a belief system that is exactly the same as the blogger."
Jael Strong, one of TheWriteBloggers, said:
"The absolutely largest problem that I see with blogs is the poor mechanics. Misspelled words, omitted punctuation, and word misuse (i.e. "there house" instead of their "their house") are sometimes so distracting that I stop reading altogether, even if the topic and writing themselves are engaging. The solution? Do not depend on spell check programs, periodically review the rules of grammar, and edit! The best editing strategy that I use is reading my work from the end to the beginning, sentence by sentence. I catch most of my punctuation errors through that strategy."
What stood out to me?
Be interesting, be unique and be professional.
How would you answer my question: what is one problem you see with bloggers' writing, and what is the solution?
—-
Terez Howard operates TheWriteBloggers, a professional blogging service which builds clients' authority status and net visibility. She regularly blogs at Freelance Writing Mamas . You'll find her on Twitter @thewriteblogger
Thanks, Terez!
–ME "Liz" Strauss
Work with Liz on your business!!
I'm a proud affiliate of