A Guest Post by
Rahil Muzafar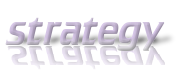 What Is the Inverted Pyramid
Inverted Pyramid is a term well known in the field of journalism, and it refers to a particular structure of laying out a story. While following the Inverted Pyramid structure, you need to start from the most important part of the story/news. The idea is to give the crux of the story in the headline, or the first two three lines.
You might not have noticed this approach because you are used to this style. However, imagine if journalists weren't employing this approach, and taking the route of story tellers, they will have to start from the scratch and the culmination will come in the end. And even though, reading the newspaper (or watching a news channel) might not have been such a gloomy experience if this approach wasn't at play, but it is this approach that provides the journalist or reporters what they are looking for, and that's … reader's attention.
Is the Inverted Pyramind recommended for all types of writers?
The approach is commonly used by journalists, but not all types of writers. For example the novelists can't start from the conclusion and then follow it with the rest of the story, but they're lucky in the sense that their targeted audience is ready to devote some time in reading the novel. But in case of journalists, they don't get the audience with such leisure time (nobody would prefer going through the doom and gloom news in their leisure time). However, web writers can learn a thing or two from the approach.
What's in it for web writers?
If you notice, web surfers are actually more in rush, as compared to someone with newspaper in his/her hands. In their bid to scan through hundreds of Google results or web pages in a matter of minutes, they usually just glance through the titles or headlines. And if it fails to grab their attention, they are gone. Thus, one of the most important skills a web writer can learn is to form a headline that will be a magnet for clicks. Now, I've worked with a number of writers and some of them are naturally gifted in this regard, and they can come up with more interesting and catchy titles as compared to their counterparts, who might be equally good at writing, still not able to churn out good titles. But if you lack in creativity, you can simply use the "inverted pyramid" approach to overcome this weakness.
How to use the "Inverted Pyramid" approach?
It's quite straight forward, all you need to do is to think of the most important part of the story, article, blog post, or marketing copy. It's the part that you think can catch the attention of your targeted audience, and then use that particular information in the title. Note that it is not some revolutionary idea. In fact you see this approach being used a lot while surfing through the web. Remember all those headlines promising overnight riches or miraculous results, that's inverted pyramid for you and you can use it as well in your writing, from now on.

Bonus Tip:
At times, writers get obsessed with SEO and goes to the extent of spoiling the titles in a bid to add certain keywords in the titles, especially the dry ones like Norton 360 Discount or System Mechanic Coupon. Whilst having keywords or key phrases in the title can surely boost your chances for getting ranked for those keywords, you should make sure that the inclusion of the keywords is not done the cost of ruining the main purpose of the title i.e. attracting the readers.
Rahil Muzafar
—-
Author's Bio:
Rahil is an Internet Marketing expert. He works for various coupon codes and discount websites, for example www.verybestsoftware.net that shares different types of deals and discounts for software like Norton 360, System Mechanic, or Acronis.
Thanks! Rahil!
–ME "Liz" Strauss
Work with Liz on your business!!