Not a Focus Group Kid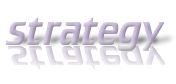 I'm a teacher. I love teachers. We're all teachers in some way. So I can tell this story with friendship and compassion. Besides if you read on, you'll see it's not about teachers at all, but about companies and customers …
From the start we knew our son wasn't going to be "focus group" material. He decided when to be born — and even then, the doctor had to go to extremes to convince him to join the world. (I was pretty sure he'd be driving a car out when he did.)
By 2, he could write, spell, and read, but he had no interest in conversation. He didn't draw until he was 5. He preferred to examine the world through his own eyes and perfect his handwriting, like an athlete or a musician might — hours a day, practicing each movement until he perfected it and then practicing again. That same year, he developed an entire sign alphabet.
Let's just say that in his preschool class, our son was a niche market. His preschool teacher, an upright authoritarian, was used to serving a one-size-fits-all market. She had her objectives, her goals, and her expectations. As you can imagine, theirs was not a relationship made in heaven.
At the first teacher-parent conference, Ms. Authority laid it all out for me exactly what my son was doing wrong. I heard a short litany of complaints about this young customer misbehaving.
Of course, the problems were all his.
He doesn't pay attention. "I work hard everyday planning magnificent lessons around fans and feathers," she said. " … so that he can learn the letter f," she went on. "He ignores what we're doing and walks over to the magnifying glass. He looks at wheels on toy trucks and spines on books."
He's defiant. "When I tell him to sit in the time out chair, he defies me. He outright asks what will happen if he doesn't sit there!"
He's got a hearing defect and could be deaf. "No matter how loud I talk, he doesn't pay attention. You need to have him tested. I think he might be deaf." (I'm not making this up.)
Except, I knew the problems weren't problems at all. It was all I could do explain that to her. You see, this customer was ignoring her because she had nothing to offer.
He already knew how to read, write and spell. Had she let him near the magnetic letters he would have written out words like "cough" and "pharmacy."
He's curious and careful, not defiant. Had she gotten to know him, she would have found out that he can't make a decision without knowing where it would lead.
It wasn't his hearing. Had she walked up behind him to whisper "chocolate cake," she might have seen how well he listened to important words.
Instead, she was the center of her universe. She saw her customer through a filter of expectations. The data set said his behavior was not right and she filled in an explanation.
She had made the offer about HER … not about him.
With the right offer to the same customer — say a magnifying glass and a set of magnetic letters — she might have made a loyal fan who would be looking for what she was going to bring out next for him.
We do the same thing in business, we design something that we're sure the perfect customers will love, but sometimes we forget to ask them what thrills them.
What do you advise when someone complains about customers misbehaving?
–ME "Liz" Strauss
Work with Liz on your business!!
I'm a proud affiliate of