The theme of SOBCon09 is the ROI of Relationships. To underscore the importance of relationships in business and to have a chance to make and celebrate a few while we're doing that, I've opened up this series by successful and outstanding bloggers like you.
Ringling Bros
by Sarah Stuart
If you have children at home or if you just like children world you might be surprised to learn more about Ringling — the Brothers and their circus. Some people think that circuses are a bad thing. Read further before you decide.
Ringling Bros is a company that promotes shows to children. The shows are circus type with a series of animals that are mainly worldwide extinct. Elephants, horses, wild cats and other exotic species are taken care of by Ringling company and trained to provide the best of the shows delighting children's eyes.
From the east coast of United States starting on New York State through the West Coast ending in California including Puerto Rico, Ringling is on tour. All you have to do to know about their shows is going to the colorful website www.ringling.com . The website has a show locator providing that you can get the nearest location to where you live.
The concept around Ringling is compelling for several reasons. First, Ringling is an entertainment company. Children and parents watch exotic animals shows. Most kids who watch the shows wouldn't see these animals anywhere except in a zoo. By finding the nearest show to where they live, families can plan and enjoy an evening of fun and awesomeness.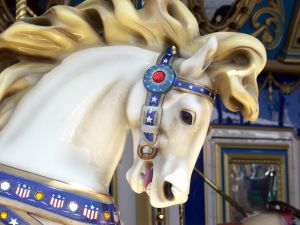 An important fact regarding Ringling is that the animals are truly taken care of. The company has full-time veterinaries and animal care staff to ensure that the animals are fed, watered, groomed and cleaned daily. Animals are also medically examined regularly and that they receive all required and needed vaccinations.
Besides the entertainment and the care for captive animals, Ringling represents a shift, a change in the way we see animal shows and how we care about the animals themselves. Why?
For several decades, animals were not well treated in circus type shows. Ringling has a different intent and approach than all other companies in the field. The Ringling intent generates a huge difference in the way we see, watch, and live the shows.
Ringling's objective is to conserve animals lives. They care about rare and nearly extinct species such as elephants. Ringling ties the joy kids feel at the show to highly enlightening website information. Kids go home and learn about animal origins, their lives and the special concerns they face — that connection is an education toward changing the world.
Ringling is built over the close tie that includes entertainment, information, and conservation of species! Ringling represents a different way of making business, a new perspective. It shows us how different aspects of our lives and the planet's life can be related in harmonious business!
Sarah Stuart can be found at Tinkerbell where she
writes creatively about many kinds of communication.
Her twitter name is @Sarah_Stuart
—————–
Sarah has chosen a controversial subject. You might not agree with her view. I'm sure you can say what you think without straining relationships on our blog. Every story has many points of view. I'm interested in yours. So is she.
–ME "Liz" Strauss