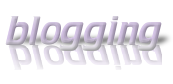 When I went on vacation a couple weeks ago, my family was stopped on the street by a woman trying to get people to sign up for timeshares. We had no interest in purchasing a timeshare, but we agreed to listen to the presentation for the free gift cards to restaurants at the Virginia Beach resort.
After listening to the sales pitch and taking a tour of the condo we could have bought, the saleswoman asked us what we thought.
"We like what you have. The accommodations are beautiful," we told her. "But we don't see the value for our family."
We just took a ten-night vacation and paid nothing for our rooms in three different hotels. Two of those nights were spent with my brother, but the rest were paid with credit card points we had accumulated.
After we revealed our travel secret, I wondered how this salesperson was going to try to hook us. Was she going to try to convince us that we could get a cheaper package? Was she going to say that the rooms we stay in are sub-par compared to their condos? What was her bait going to be?
Instead, she said that if people were as smart as we were, there would be no need for timeshares. She gave us our gift cards, and we walked.
What does this presentation and blogging have in common?
Well, a blogger can have a life-changing message or a time-saving product to share on her blog. Personally, I believe in the way that my family goes on trips. It works very well for us, and we save hundreds of dollars.
This is the bottom line: It's not for everyone.
That saleswoman was willing to admit that their timeshares did not compare with what we do. To spend hundreds of dollars each month or to spend nothing? There's no contest.
We bloggers get very passionate about our subjects, and we should not be afraid to bite the bullet and stand out. However, we do not and will not always have the best idea or product for every person in our market. We have to be open to admit that we do not have the best in every instance.
Humility is a virtue
I know that patience is a virtue, but I think that being humble is necessary to a being successful blogger. Some people might just be in it for the gift cards, like I was. In other words, some readers might want your valuable information and not want to buy into the whole package. That does not mean you are a failure.
It actually could mean the exact opposite. I will never forget this timeshare company. My husband and I decided that we would do our research to see if we could gain a profit from owning a timeshare.
If your blog is unforgettable, you have done your job.
—-
Terez Howard operates TheWriteBloggers, a professional blogging service which builds clients' authority status and net visibility. She regularly blogs at Freelance Writing Mamas . You'll find her on Twitter @thewriteblogger
Thanks, Terez!
–ME "Liz" Strauss
Work with Liz on your business!!
I'm a proud affiliate of