The Lifeblood of American Economy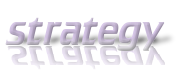 Statistics provided by the U.S. Small Business Administration organization indicate that small businesses in the U.S. make up a staggering 99.7% of all employer firms. The almost 30 million companies of this size provide employment to half of all private sector employees, generating 44% of the total U.S. private payroll in the process. With statistics like these, it's clear why small businesses are said to be the lifeblood of the American economy.
Despite their contributions to the economy, the sad truth is that a high percentage of small businesses will fail in the first five years of trading, if not the first. Industry professionals have long since speculated on the reasons why this happens with suggestions like insufficient capital, poor credit arrangements and unexpected growth commonplace. If you are just starting out, you'll be keen to ensure that your venture doesn't become a statistic. Let's take a look at three tools the small business owner can call upon to bolster chances of success.
1. Social Networking
A social media presence is of utmost importance to business. A third of respondents to a survey of SMB owners conducted by Zoomerang and GrowBizMedia plan to use social media as a primary means of attracting new customers in 2012. Business Insider puts that figure at more like 75%. Whichever statistic you think is closer to the truth, there's no getting away from the fact that 98% of the U.S. online audience use social networking. That's a considerable audience for any small business owner. If you're wondering where to start, consider these:
Facebook is undoubtedly the leader of the social network pack. With a user base that is rapidly approaching one billion members worldwide, it represents an excellent place to start your venture into social networking for business. It's free to join and the new Timeline style pages make it easier than ever for businesses to connect directly to customers. Once a user likes your page, any content you post will appear directly in their newsfeed, where they are between 40 and 150 times more likely to consume your targeted branded content.
LinkedIn boasts over 50 million members in the U.S alone. A social networking platform aimed at promoting networks and connections, it is an excellent resource for business. The site also represents an excellent opportunity to find new talent. The Jobvite Social Recruiting Survey 2011 found that 94% who recruit through social networking have successfully hired via the LinkedIn platform. It's an interesting and viable alternative to using costly recruitment agencies.
Twitter should also be considered. Don't be put off by the 140 character limit of tweets. Think of it as an opportunity to show your creative side. Blackbox Social Media reports that 67% of people on Twitter follow a brand in comparison to just over 50% on Facebook. If nothing else, Twitter represents a chance for you to promote your business by linking to your other more detailed content.

2. Cloud Computing
Cloud computing essentially refers to services such as office applications that are delivered over the Internet. In a report commissioned in February 2012, Microsoft reported that a quarter of companies with between two and ten employees are currently using paid cloud services. This figure is expected to triple to 76% within the next three years.
Cloud computing presents a number of attractive benefits to small businesses:
Cost savings on business applications: traditional technology applications and platforms can be costly and complicated for small businesses to adopt and maintain. With cloud computing, there is no need to allocate capital to expenditure to business applications. Services such as Microsoft Office 365 and Google Apps are sold on demand, typically by user. Prices do vary but a few dollars per user per month are typical. Google Apps affords organizations with less than ten users with access to their services for free.
Cost savings on IT infrastructure: the very concept of cloud services mean that business is conducted in the cloud. There is no need for the small business owner to invest in costly dedicated servers, since all of your data will be stored securely on the cloud network. The removal of the need to store employee email in-house can alone represent significant savings in terms of disk storage space on a server.
Collaboration: data stored using this technology remains in the cloud. All of your employees access the same documents and have visibility of any changes immediately. This can significantly reduce mistakes brought about by outdated information and, in turn, improve the service you are able to offer to your customers.
3. Professional Membership
Last, but by no means least, comes membership to a professional organization aimed at helping small business weather the economic climate and succeed. In the U.S. there are many of these organizations so it's worth devoting some time into researching which of them are best suited to your business. The following organizations are worth checking out.
– U.S. Small Business Administration (http://www.sba.gov)
– National Small Business Association (http://www.nsba.biz/)
– U.S. Chamber of Commerce (http://www.uschamber.com/)
– U.S. Association for Small Business and Entrepreneurship (http://usasbe.org/)
– National Association for the Self-Employed (http://www.nase.org/BenefitsHome.aspx)
– Small Business Benefit Association (http://www.sbba.com/)
– America's Best Companies (http://www.americasbestcompanies.com/)
Adopting these various tools may not serve as a guarantee that your small business will succeed, but they will certainly go a long way towards helping you avoid some of the most common pitfalls.
—-
Author's Bio:
Linda Forshaw is a Business Information Systems graduate from Liverpool in the United Kingdom. She is a full-time writer and published author who writes for several sites including Degree Jungle (http://www.degreejungle.com/rankings/best-online-colleges) specializes in social media, technology and entrepreneurship. You can find her on Twitter @seelindaplay
Thank you, Linda!
You're irresistible!
–ME "Liz" Strauss
Work with Liz on your business!!