It's All in the Why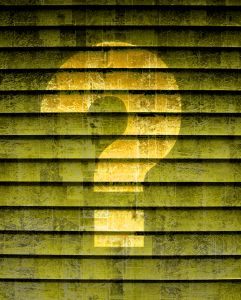 When I was a kid if I asked my dad for something small, like a quarter to play the jukebox, his answer would be, "Give me good three reason why." Not every reason was so good at first, but I learned to think up reasons before I gave the request. That lesson stuck and stayed all through my life.
So I wasn't that surprised when I read this study years ago.
Dr. Ellen Langer, a Harvard social psychologist, took a document to a line of people at the copier and said, "Excuse me, I have five pages. May I use the Xerox machine?"
Some 60% said "yes."
But when she added a "reason," by saying in similar circumstances, "Excuse me, I have five pages. May I use the Xerox machine because I have to make some copies?" The number jumped to huge 93%.
I searched the web for the original study. Can't find it. But memory says that she went a third time with a reason involving a deadline and that number rose close to 100%.
Tell me why …
Subscribe to my blog. –> Never miss information like this.
Tweet this please. –> Get more followers.
Follow me on Twitter. –> I'll share what I value with you.
If a simple why makes a difference, imagine the effect of a reason that's meaningful.
Your turn …
Write something you want us to do and why we should do it in the comment box. It's a chance for you to influence what we do.
–ME "Liz" Strauss
Work with Liz!! See what you can do!