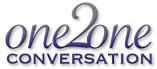 An Execution . . . [grin]
Dawud, Do I hear you laughing from sending this question? DAWUD MIRACLE asked me (and you),
What do you feel is necessary to create an effective strategy to promote a business?
I shall rise to the challenge. I shall not be intimidated . . . much.
Strategy and promotion in the last question. Strategy and execution in this one. I'm wondering whether you stay up all night thinking of how to make me work?
Strategy and Execution . . . or Strategy and Tactics
This is a place I could write a book by talking. After five minutes, my husband would say, "Honey, don't make me live it." Most publishing projects I've worked on, including those I've been in charge of, have gotten this wrong in some way.
It's almost impossible to get the transition from strategy to execution/tacitics just right . . . it's like becoming a person. In fact, this particular challenge is one of the reasons that I get so jazzed about business. I believe it has made me a better human being — granted, it can go either way.
The main problem that happens is best described this way.
The project is over. Time to do the prototype.
My best tactic is to spend 80% of my time in strategy. I fight myself and everyone on a project to plan deep and build protoypes that are highly defined and agreed upon. Execution is a breeze when everyone knows what the definition of "good work" is, what direction to walk in.
So the way I get from strategy to execution is really to have a strategy, one in which outlines in detail what we are building. The next step is to look at three things closely– People, Quality, and Resources — and how to manage them on a daily basis — Process (information flow).
I actually draw boxes to show how the project will move from one phase to another. In the boxes I write what people and resources I might need to shore things up. I make sure I know what information comes together when.
By the way, I'm no good at doing this in my head or alone. The people involved have to talk it out to make sure that there aren't gaping holes. When we describe a realistic process, we build in 10% more time for that problem that no one ever expects that always comes.
If I have a clean desk and a schedule for those boxes, when a strategy is planned, I'm more than ready to hit the ground running.
And since this is a one2one conversation . . . and I'm inherently currious . . . to Dawud, (and you too)
I'm sending the question right back.
What do YOU feel is necessary to create an effective strategy to promote a business?.
If you're reading this, I'd love to hear your answer too.
–ME "Liz" Strauss
Work with Liz!!
One2One is a cross-blog conversation. You can see the entire One-2-One Conversation series on the Successful Series page.