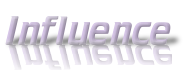 In traditional print, writer and reader have static conversation, a disconnected relationship. The writer set forth ideas; then later in another context, the reader reads and considers the ideas. In social media, the conversation is often immediate, sometimes fleeting. People on our blogs or on Twitter read what we write, think about (or not), and add their response, taking the original thought to new places.
The beauty of this dynamic social interchange is that it the original thoughts can be developed, become deeper and broader through community participation.
This week I published a thought piece called 27 Things to Know Before You Work in Social Media, an audience, thoughtful, intelligent, experienced readers — you — contributed thoughts and taking the original to a higher level. Those thoughts deserve a discussion of their own.
Social Media for Business Is Still Business
Though the ROI isn't always initially apparent, it's naive to assume that it's a no return endeavor. Just as a trade show, sales call, or lunch with client can appear to be something else, the relationships forged through social networks serve customers, solve problems, and develop new business. They also require strategy, experience, expertise, execution and customer care — internal and external, online and offline.
… the uncertainty of it all–it's sometimes the hardest part of trying to convince people of the value when things are changing at the speed of light. …
— Successful-Blog who is @MikeCassidyAZ on Twitter.
I would add that there is nothing virtual about social media. It is in fact grounded in real business application and acumen. Understanding what you are trying to achieve is always the first step. Keep that in mind, be transparent, true and efficient and the rest will follow.
The other truth is to set expectations and practices according to how well you are resourced. If you are committing yourself to an online profile, ensure you have the resources to maintain, manage and effectively meet the expectations you are creating.
— Alasdair Munn who is @ajmunn on Twitter.
My biggest issue is convincing people it's worth it. There is ROI just like any other form of customer satisfaction has ROI- not always direct.

Another issue is that people think that because they don't 'get' social media that it's going to disappear.
— @brashley on Twitter.
There is such frustration when walking into a room of "traditional" business professionals and advocating for "social" media…and such potential too. It's tricky using the potential as enough motivation to battle the frustration. …
— Shayna Walker who is @weddlady on Twitter.
Managing Vocabulary and Expectations.
As we bring this all together, we have the disadvantage of speaking the same language — our conversations rife with hidden assumptions that set conflicting expectations. We straddle two cultures with two similar, but not equivalent vocabularies.
As time passes, we gain experience, our words get clearer and closer. Two years ago, when we said "community" offline, people thought "church" or "Omaha, Nebraska." Aligning our vocabulary and our expectations can solve problems, decrease conflict, and lower negative perceptions.
I agree with the desire to lose the Social Media title. I tend to look at the process with a wider lens. It's just part of the digital puzzle that includes optimizing your web site, paid search, integration with non web properties, location and mobile. …
— Gordon Phillips who is @gophillips on Twitter.
One of the things I ponder recently is how to describe what I do when so using the phrase "social media marketing" is considered by people within the social media and marketing to be inaccurate and yet people from outside (current and potential clients) use that phrase to describe what they want help with.

The fast pace of e digital world and the constant arrivals of new tools and changes in the landscape make it a compelling and exciting place to work. But bridging the gap can be confusing and knowing what words to use to convey has me tied up in knots at times.
— Allen Mireles who is @AllenMireles on Twitter.
I think people need to be careful about false expectations. Also, if you're not flexible by nature, this might not be the right area of work. Being able to roll with the punches and adjust at a moment's notice are definite temperament requirements.
— Keri Jo Raz who is @KeriJoRaz on Twitter.
Personally investing and detaching really hit home, and Nos. 17 and 19, too. We are in uncharted waters here and it's nice to know we are all experiencing the frustrations and rewards together.
— Susan Young who is @sueyoungmedia on Twitter.
That no matter how many times you explain it, social media is not free.
— Mike Cassidy who is @MikeCassidyAZ on Twitter.
The Opportunity Is What the Tools Can Do
Explaining that the tools aren't the end game is the first goal and problem. Simply picking up the tools doesn't get us anywhere, any more than routing through a huge red chest of workman's tools. The tool chest isn't the end game, the opportunity is what a craftsman can do with the tools. Not everyone is ready to see the house that a gifted team might build, but those that do have the advantage.
28. Just because you use the tools personally doesn't mean you have a grasp on how to leverage them for a business.

29. Unless you start at a strong brand or within a strong community it takes more offline work than online work to be great at your job. If you don't have offline skills then don't bother applying to do online work.

30. You will need to engage, interact and drive your businesses community to action; not the "social media" people you follow and talk to all day. There is a difference.

31. That your awesome/best idea in the world will get less traction than you thought.
— Chris Theisen who is @cjtheisen on Twitter.
The unfortunate issue I see with [legitimate] social media experts and those who truly are knowledgeable in the field is that, like real estate, too many people are able to claim to be experts. How do you raise the bar so the many wannabees do not dilute the vocation?
— Susie Blackmon who is @SusieBlackmon on Twitter.
Learning, Evolving, and Adding Value Is the New Expertise
Learning, evolving and adding value with the speed of the Internet is the new expertise. Those who are able to capture, filter, translate, curate, package and deliver valuable resonating messages; those who connect people, content, and context matching urgency to situations will win the game. They will attract both loyal communities and easily enlist crowds of two-minute volunteers to pass on faster, smaller messages when they need them.
Social media sometimes feels like you're in a partially lit tunnel going at lightspeed with things coming at you to catch, handle and pass on whilst also battling against a strange crosswind of resistance and misunderstanding. all the while, you're commentating on yourself for the benefit of others…
— Serena who is @serenasnoad on Twitter.
… no matter how many hours you spend doing SM, you can never know everything about it. SM changes so rapidly and constantly that it is next to impossible to keep up with each new idea, blog, platform, service, etc. …
Nicole Ott who is @nicolelynnott on Twitter.
Learning what is meaningful and significant is more important than saying or following the meaningless and insignificant 🙂
—Jay Deragon who is @ConversCurrency on Twitter.
… I have had a few internships where I am the go-to person regarding the social media strategy. And I love that. Although many people may still be skeptics, I am embracing everything I can, and hopefully when I do go into the working-girl world I can bring something new and different to the table.
— Selena Larson who is @selenalarsonpr on Twitter.
I have two possible additions –

– that it takes about a year of listening, watching, absorbing and doing it before you really having any idea what it is you are doing

– that, at any given moment, the vast sea of 'things needing attention' or 'things to work on next' or 'things I want to explore' is so great, focus and traction can be the biggest challenges of all.
–Judi Young who is @ohyesshecan on Twitter.
Think Community Not Skillset
Social business is about the people, not the message. It's a philosophy of business — way of thinking and seeing — that can't be contained or fully realized in a single campaign or a single department. These new tools make the pace faster and easier. They also allow us to connect with more people. Our challenge is to fill those connections with meaning — to meet where our values align and use those connections to build better businesses together.
Social media is an interconnected, symbiotic organism comprised of flesh and blood people – people with hopes, goals, fears, dreams, and a need to be heard.

That's too big of a job for just one person.
— Molly who is @mckra1g on Twitter.
Social Media is a community, not a commercial. Just as one wouldn't show up to a party empty handed, you don't show up online with your hand out. It's permission-based – you have to earn respect among followers. The old adage remains true, 'Seek first to understand, then to be understood.' Listen, share, engage, then speak.
— Tami Belt who is @1bluecube on Twitter.
I really hope more people will "get" social media soon, as these 27 make it a very difficult job. I too tell my family something else and my friends from university seem to think I "play with facebook" for a living.
— @Simpli_B on Twitter.
I believe Social Media is a journey, not destination! And the more you're open to the twists and turns, the more possibility and excitement there are. It's just that when a majority of an organizations people don't use SM, you have to then rethink who is SM for and how to reach those younger folks. And that requires energy back on their end "offline."
— Elizabeth Doherty Thomas who is @MarriageKids on Twitter.
Social Media Is Community Amplified
Anyone in management, communications, or a business that serves people has experienced more than a few of these frustrations. Most of them are seated in the naturally occurring communication issues that humans have when we interact. Any interdepartmental team could make their own list that would be similar to this one. Any community would be easier to manage if it didn't involve people.
I'm pretty sure that in order to comprehend this list and be able to comment means that I must work in the same environment. I do.

Social media is still so new and still in a state of constant evolution. People don't understand it so they assume and believe misinformation as truth.

To understand the community, you need to live in the community. When you spend more time online than you do off, the lines get blurry. Those of us on the inside still understand and relate.
— Chris Eh Young who is @Chris_Eh_Young on Twitter.
… I confess that by the time I reached #7 I was thinking that most of these insights describe my career in public relations. the person who creates, buys, places an ad is easily understood. The behind-the-scene nuances of massaging a message and crisis management are often (deliberately) opaque.
— Karen Malone Wright who is @KarenMW on Twitter.
… Social media is all about relationships. … you have to be personally invested and detached at the same time. Social media is more than just a tweet or a Facebook post; it's about building lasting relationships with people. For people that don't fully understand social media, it can be a difficult concept to understand.

Yes social media is your job. Yes you sometimes seem more interested in your online friends than your offline ones. But the real reason for this is that if you are doing your job well, then you have built a relationship with these people that you can't just turn off at the end of the day.
— Sean Clanton who is @parallelic on Twitter.
I might also add that sometimes being social 24-7 can feel very lonely since you have each foot in a different world, you technically belong to both and neither. Also, your online friends might lose any sense of personal loyalty and publicly bitch about your company as if they were a stranger to you.

You're right though — it is totally worth it when you see things start to work well, when you can actually see lightbulbs go off in other peoples' heads and they share good ideas that weren't even on your radar. Social really can make everything we do as a business better and more meaningful and it's nice to be someone working on that side of the equation.
— Shannon Paul who is @ShannonPaul on Twitter.
Where We've Been and Where We're Going
Lead with relationships not the tools. If you wonder what that means listen more. When you hear a sentence with the words, social media, inside it. Replace "social media" with the word, telephone, and you'll have idea where we've been and we're going. The tools are what allow us to connect. It's our minds and our hearts that get us to the core of the matter where we agree – where we can align our goals and work together on something we can't build alone.
Like this blog post, we are building this social media culture together …
It was like you were reading my soul! Thanks for the reminder that I'm not the only one with these experiences and ups and downs.
— Vanessa Williams who is @williamsvanessa on Twitter.
Wow. Jumping on the bandwagon to agree with everyone else… just wanted to take the time to let you know lots of people are paying attention. My one response probably covers about 23 others that didn't take the time to respond.
— Jason Terry who is @JasonTerry on Twitter.
Special thank you to these folks who contributed their support and encouragement. Danielle D. Ali ( @DanielleDAli ), Christina Rigby ( @@cjrigby1 ), LisaDJenkins ( @LisaDJenkins ), Dave Delaney and chris bartlett ( @followcb ).
Jay Baer and I are marking our calendars to meet next year at the same to see what's changed.
I'm putting this in the time capsule and plan to look at it every year on this date, to see how the industry and its participants evolve.
— Jay Baer who is @JayBaer on Twitter.
Now it's your turn … What will you do online or offline to continue and extend the conversation? Do you think we'll still be saying the same things in a year?
–ME "Liz" Strauss
Work with Liz on your business!!
I'm a proud affiliate of