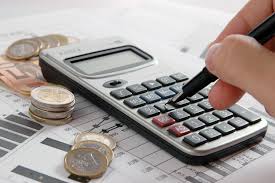 Running a small business is expensive – very expensive.
Saving little bits of money here and there can make all the difference to your overall profit come year-end. There are hundreds of small ways to save money, but when it comes to saving big, there may be a few things you're missing.
With that in mind, here are five ways to trim your office budget and start saving loads of money each year.
1. Save on utilities
Utilities are one of the largest expenses for an office. By turning up the AC just a few degrees, you can save hundreds per month. Always turn off computers and electronic equipment when not in use, switch to energy-efficient light bulbs, install light sensors in break rooms and restrooms, and consider switching to solar panels if you can afford it. Keep in mind, solar panels are very expensive upfront but will save you thousands over the years. They also can be used as a deduction on your taxes.
2. Save on marketing
Another large office expense is money spent on advertising and marketing. Keep track of where every dollar goes and take note of what methods are the most and least effective for you. For example, are you still sending customers fliers in the mail? If so, you may want to switch to sending e-fliers, instead. E-fliers are quick to make and even quicker to mail out, not to mention the amount you'll save on paper and stamps. A great way to market your business is via social media. Build a Facebook page, Twitter account, company website and blog to attract and retain customers.
3. Save on office supplies
If you're in need of new office supplies, which account for 20% of expenses on average, don't just buy the first thing you see. Look for deals, ask for discounts or buy used. If you're really looking to save money, consider leasing the larger equipment that you need. This saves you money upfront plus allows you to "test" the product before committing to it. Also, only buy equipment and supplies that you absolutely need. Too many businesses wind up wasting money on technology that never gets used.
4. Save on taxes
Small businesses can write off almost everything nowadays. When it comes time to do your taxes, be as thorough as possible to ensure you're not missing any deductions. Some less common deductions include utilities in your home (if you have a home office), insurance premiums, retirement accounts, office equipment, bad debt (money people owe you), travel expenses and even clothing (if used for business purposes). Consider hiring an accountant if this isn't something you wish to take on yourself.
5. Save on staffing
Each year, re-evaluate your staffing needs. Who are the top and bottom performers in your company? Are there any positions you could possibly combine into one role? Is each staff member doing their job efficiently and improving your company, or are they simply taking up space? By evaluating your staffing needs each year, and possibly firing or replacing a few employees, you'll not only save your company tens of thousands of dollars but you'll also have a company that's better-run and managed.
Photo credit: scu.edu
About the Author: Sarah Brooks is a freelance writer living in Glendale, AZ. She covers topics on budget help, personal finance and small businesses.