by
Andrea Robinson
Logos are Equally Effective for Small Businesses vs. Corporations
Recently I read Effective Logo Design that Reaches Your Target Audience by Christopher Wallace. I was inspired to write a response to a specific comment made by a reader to his article using "4 Reasons Logos are Equally Effective for Small Businesses vs. Corporations."
"I'm not so sure I understand the correlation between a nationally recognized (let alone global recognition as the 2 you mention) {Nike and IBM} Logo and the logo of my small business."
6 Big Reasons Logos Are Effective for Small Businesses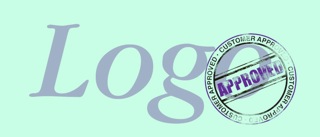 In response to that comment, I offer these 6 reasons logos are Effective for Small Business.
Logos are visual identifiers.
Whether you are a solopreneur or an international business it is not possible for you to be in front of potential customers and current clients 24/7. A logo builds trust as a recognizable combination of symbols and fonts that harmoniously work together to bring an identifying mark to people. Nike did not start out large with millions of stores and customers or large brand recognition. They too had to start somewhere and build their customers over time.
Logo importance applies to service providers and product creators equally.
Since I am discussing why an effective logo design is equally important for small business owners and not just large branded corporations I will provide an example. Let's say there are three lawn care service providers in your area. How do you tell the difference between each company when you see a team out working in your neighbor's yard?

You will look for visual clues or identifiers on their trucks, their uniforms or perhaps the signage they leave behind. What happens when that same company builds a website and a person who drives by the beautifully landscaped yard tries to do a Google search to find their company website? They will look for visual identifiers to help them ensure they find the same company online. While it may seem large brands benefit more by having a professional visual identity it is equally important for small businesses to have the same in place. I would argue it is even more important for small businesses to have a visual identity. A recognizable mark builds trust and helps identify you visually. This isn't about how big your marketing budget is but it is about communicating with current and future customers.

A logo should be unique and compelling, differentiating you from the crowd.
Your goal should be to communicate and differentiate. The logo should be a strong visual representation focused on the customers you are attracting. It should also support your goals, ideas, values, style and mission. More importantly your customers have opinions and they are ultimately the ones who count. Make sure you research what they like or what resonates with them.
A logo design should support what your customers want.
Often small business owners are not clear about their "target" audience or the people they are trying to entice and engage with. A graphic design professional will be able to masterfully and gently guide you through the process. A designer with marketing skills will help you clarify who really is your audience. Together you will create a demographic profile of what traits your customers possess. This can take shape formally or informally. The creative process is valuable and why a logo typically costs more than $99. The fast-food type approach is not often a winning one because the process of understanding your business and goals takes time, often more time than you are willing to admit or recognize in the beginning.
Have you ever heard the phrase perception is reality?
A solid logo design communicates credibility and provides a foundation for you to become the trusted authority in whatever business you endeavor. If you think people don't judge your graphics, your logo, your business card etc. then you are misled. People are constantly making subconscious and conscious judgments and decisions about your personal and professional credibility, trust, stability, etc. based on image alone. Everyone does this thus making it very important to set the tone and build credibility by putting thought into your logo image.
Logos help build traction for small business.
If you think logo design only matters for large corporations like Nike, IBM, Target, or Amazon you are wrong. Those businesses were not always "big" or "known." But they did have the insight and understanding that they needed a clear logo mark that told a visual story to the public. It is easy for someone starting a business to lose heart and say to him or her that logos only matter to big brands but people easily forget that Nike started small.
This is significant because when these companies started their founders knew it was important to be recognized by customers. Over time they built momentum and earning more customers greatly increasing the importance of having the identifying mark. Big businesses with big brands do spend large sums of money to protect the logo identity of their company because it took them a long time to earn the trust and the clients who love them.
Now you've got 6 reasons logos are effective for small business.
Has your small business got a logo that customers can recognize?
Author's Bio:
Andrea Robinson is an illustrative graphic designer who believes success is largely defined and attained by following your vision, doing work you love and working with people you enjoy. Andrea is known for her superpower to move calmly through crisis while helping others. She loves brilliant design, artists, the feel of paint on her hands, sun on her face and squishy sand between her toes. You will find her writing for small business owners on her business blog AT Design & Illustration () or on twitter as @a_robinson