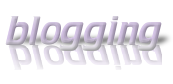 By Terez Howard
Spamtastic is not good.
I went on vacation for one week and didn't touch my blog. When I returned home, I found 112 comments on my blog. Do you know how many I approved as legitimate? Two. And I wasn't even sure if one of those two was just really good-sounding spam.
Last week, I talked about making valuable comments on other people's blogs. What about your own blog? Do you give just any comment a passing grade?
How can you determine if you're receiving an actual comment to your work or plain old spam?
Here is one basic rule of thumb: Approve a comment if it contributes to your discussion. If it doesn't say anything meaningful, trash it.
Some spamtastic comments that don't belong in your blog
The empty compliment. Perhaps you've seen the commenter who says this: "Sweet post." I've gotten that one dozens of times. There's nothing wrong with a compliment. We all love to get them. But it does not contribute to your blog's discussion. It doesn't say anything at all.
Here are a couple comments from my blog that I sent to the spam folder (I did no editing to these comments):
"I found your blog on Yahoo , this is a good blog , i will come back." People like to say they bookmarked your blog and will return for more. Check out what website they link to, and you might find that exact same comment over and over again waiting for approval, linking to the same blog. That's what I discovered.
"Keep posting stuff like this i really like it, Good job My friend" This direct quote was from sunglass. I don't know who sunglass is, but I oftentimes (not always) will not approve authors who do not provide a name. Sunglass, Pc tv and replica handbags have not as of yet provided anything that contributes to my blog. Yet, they keep continuing to post their spam.
Unrelated nothingness. I cannot stand the person who goes off on a topic that has nothing to do with my blog. Perhaps such comments would be of value on another blog, and perhaps not. I'm not really sure. I know one thing: They do not fit my blog.
Let me share some of this nonsense:
"If you are willing to buy real estate, you will have to receive personal loans (There was a link on the keyword personal loans). Furthermore, my mother commonly utilizes a financial loan, which is really useful."
"Kyle Shelley of All in Education has given me very substandard service. I am amazingley angry in the data that he has provided."
String of html text. Lately, this has been the most popular form of spamtastic comments on my blog. I will get seven or eight of these in a row every other day. They say absolutely nothing. Their obvious sole purpose is to provide the webmaster with endless links back to their site.
English, people! Besides English, I have gotten comments in Spanish. I can only tell because I know un poco from my four years of high school Spanish. I also get comments in what appears to be German. Isn't it obvious that these comments don't contribute to my English-speaking audience? I would post some examples of these, but I have no idea what they say.
Be fantastic, not spamtastic
Don't approve every comment that comes your way, just so it looks like your posts are getting tons of conversation. It's not conversation if there is no real communication.
Make your blog a high quality one by encouraging discussion with your readers. When those comments appear, savor the real contributions and don't hesitate to trash the garbage.
What kinds of spamtastic comments do you avoid?
—
Terez Howard operates TheWriteBloggers, a professional blogging service which builds clients' authority status and net visibility. She regularly blogs at Freelance Writing Mamas . You'll find her on Twitter @thewriteblogger
Thanks, Terez!
–ME "Liz" Strauss
Work with Liz on your business!!