by
Arba Hana
The internet is not governed by any centralized legal body, however, that doesn't make it immune to laws related to copyrights, defamation and privacy laws. Failing to adhere to any of these laws can land you in hot water, regardless of your location, mainly because online laws are of universal nature. Keeping these laws in mind is both a moral, and in some cases, legal obligation because everything you publish can be read by a global audience and you just cannot afford to offend anyone.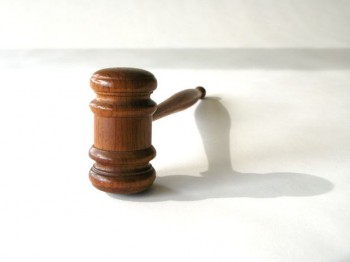 1.) Copyright Laws
Plagiarism is wrong, both ethically and legally. If you can't write your own content, don't bother starting a blog. Copying other work will result in some "cease and desist" notice, Google's penalty, or even worse a legal suite. A copyright law passed in 1978 has declared all work published, doesn't matter if it's on paper or in digital form, it is automatically protected by copyright laws and there needs to be no specific mentioning of a "copyright protected" logo on the site that you are copying from. Therefore, bloggers are given automated protection for their original work and with latest software advancements, it's quite easy to find out who plagiarized content and from where.
If you really want to include a certain passage or an entire article from another source then you must give citation. Don't be shy of accrediting others for their work, you won't lose your readers, instead they will appreciate you as someone who shares authentic information with its sources instead of just hogwash.
Not to forget the copyright when you are using images on your blog, stock photography websites are quite active when it comes to finding out people who are using it illegally and sending notices (e.g. Getty images)
So before you start blogging, you should take out some time and spend it on reading about copyright laws and its implications here.
2.) Online Defamation Laws
Online defamation is the publication of the information that directly harms the reputation of an individual or organization. It's generally published with a malicious intent of invoking harm on to the victim. Even though the internet promotes a somewhat free culture, any site that indulges in publishing false defamatory information can face legal consequences. Religious defamation is the most active form of online defamation with certain regions being harsher than others. If you value your reputation and your life, do not indulge in defamatory activities especially on a global platform like Internet. Unless you are a journalist, a politician or anyone with a hold on verifiable facts and figures, you should steer clear from stating any rumor or false information on your blog.
At the end of the day, blogging should be more about constructive information. You should avoid defaming any individual/organization based on personally formed opinions. And it holds true for other platforms like Twitter as well.
3.) Privacy Policy:
All websites and blogs must have a clearly stated privacy policy. The policy is used to inform visitors about information collected and the sharing of that data with third parties. This could include sensitive information such as visitor name, email address, images and any other related data. You will be directed to publish a privacy policy whenever you are applying for an account at companies like 2checkout.com or moneybookers.com; even Google has made it compulsory for wannabe Adsense publishers to have a privacy policy on their blogs. You can search online for a number of privacy policy samples available for free, but you must give them a read and know your responsibilities as a blogger.
Always make sure your posts and publications are in league with laws and regulations of your country. As a responsible citizen, you are entitled to provide accurate information backed with verifiable facts and stay away from malicious content and activities.
__
Arba writes on topics related to laws and regulations.  She's working for a website that lets you find notary in all parts of US. You can search for the notaries by state or by counties.