Ack, What Do I Do Now?!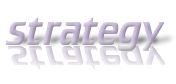 Let's just say it was in the last few years …
My life already had become all about working with corporations and individuals on simplifying their strategic goals. Daily I asked people questions. Sometimes the situation was about an immediate problem. Sometimes it was about far-ranging visions and goals. The questions were the same, the answers were sometimes easier to find than other times..
Five types of questions can get anyone to the best view of the opportunities in any moment:
Mission – Know where you are going. What is your specific and ultimate goal? Can you see it. What is your commitment to it?
Position – Know the unique place where are you alone are now. What is unique about where you stand in the situation? What do you uniquely bring to the table? How can your perceived weakness be turned into a strength? (if your back is against the wall, no one can come up behind you.)
Conditions – Know how change offers you unique opportunities. What has changed that offers an opening, an opportunity, that uniquely suits you?
Command Decisions – Know how to focus and sort which decisions move you toward your ultimate goal. Which opportunity moves you toward your ultimate goal? How does your response work toward making more opportunities? Which decisions will build a foundation for stronger opportunities tomorrow?
Networks and Systems – Know who will help you execute and how you will keep your process going. Who can help? How can you align your goals with another to make the movement faster, easier, and more meaningful for both of you? Where is the process so strong it's invisible or so weak that it stand out?
Strategy is a framework for claiming the opportunities that uniquely our own to move forward toward a specific goal in realistic ways over time. Keeping an eye toward our end game — our mission — is only the beginning. If we recognize the unique opportunities inside every change — when we move, when circumstances move, when the people around us move — we can see a clearer way to that ultimate, specific goal.
Have you analyzed your unique opportunities lately?
Be Irresistible
–ME "Liz" Strauss
Work with Liz on your business!!