By Suzie Cheel & Des Walsh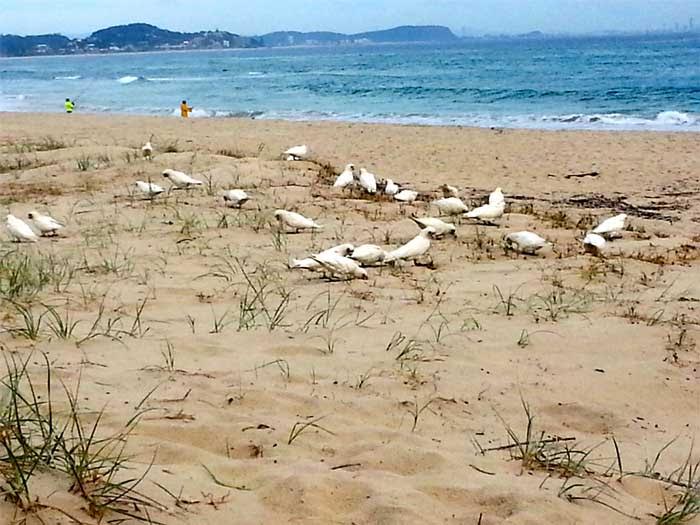 From a distance Des assumed these were the usual flock of seagulls. When we got closer he saw they were cockatoos. We'd never seen them at the beach before.
Sometimes our assumptions can be wrong.
Keeping an open mind – and our eyes peeled – helps enrich our experience of life in all its diversity.
Authors' Bios: Suzie Cheel is the Heart Whisperer at Suzie Cheel You can find Suzie on Facebook and on Twitter as @suziecheel
Des Walsh is a Digital Disruption Navigator at Des Walsh Dot Com You can find Des at LinkedIn and on Twitter as @deswalsh