He came to the house every month on Wednesday. Armed with powerful chemicals, he made sure that no "Palmetto bugs" found their way inside. While he made the house safe for scaredy cats like me, we would banter about business.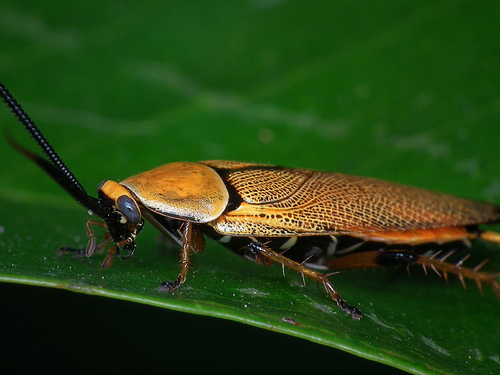 His long-term plan was to go out on his own, and once he found out what I did for a living, he had a million questions.
"I already bought a ready-made website from XYZ hosting company, and I have business cards. How can I use Facebook to get more customers?" (Because when I use the word Internet in any conversation with a civilian, they immediately envision me as a Facebook expert.)
I struggled with my answer, mostly because you can't answer that question in the 10 minute space of time it takes for pest control to occur in a two story home, but also because there is no easy answer.
Anyone who says, "just go get a Facebook page" is being short-sighted. And anyone who prescribes any "social media" solution without doing a lot of listening first is selling snake oil.
My take was that pest control is a highly referral-based business, and he needed to ensure that a) his customers have an easy way to spread the word to their friends, and b) he shows up when people who live in my local area search online for "pest control."
Ultimately, my advice was to ignore social media until he defined who his target market was, where they lived, and how they shopped for pest control.
Could he use social media to help his business? Absolutely.
He could start regularly blogging to create a content resource that might move him up in the Google search results. He could make a series of funny Vine videos. He could use Twitter advanced search to find local people Tweeting about bug problems. There are hundreds of avenues he could take. Sure, he could even start a Facebook page.
But good marketing advice isn't like a "hot stock tip" you overhear in the elevator. There's no one-size-fits-all.
And if you're working with someone who offers to "set up a Facebook page" as a first step, before learning your business, don't walk away. Run.
Photo Credit: James Niland via Compfight cc