If We Believe in Each Other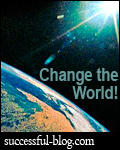 I have a secret that some of you soon will know. When I talk in front of a group I need to be sure someone, at least some one, has a little faith in me.
So, before I being, I've learned to just ask. I pick a person I met that morning, or someone I don't know very well, Let's say it's a man named, Fred.
I'll take a sip of water. Then I'll ask, "Fred, before I start, do you have faith in me?"
That Fred always says something like, "Why yes, Liz, I do."
That affirmation makes a difference. This shy girl is ready to go when someone has a little faith in me.
Things get better when we have faith in each other. Not blind faith, but faith we earn and faith we invest. Faith is a cornerstone to a relationship. Faith is believing what we can't see yet.
When my day is about to meltdown, when I'm flying in the dark, I put my faith in a friend who comes by with a candle and faith in me.
Have Little Faith in Me
When the road gets dark
and you can no longer see
just let my love throw a spark
and have a little faith in me.

When your secret heart
cannot speak so easily
come here . . . from a whispering start
have a little faith in me

when your back's against the wall
just turn around and you will see
I'll be there to catch your fall
have a little faith in me

I will hold you up
because your love gives me strength
The Best Of John Hiatt, Have a Little Faith in Me
Being there when the world makes it inconvenient or downright difficult. Knowing that we have a friend we can trust faithfully opens doors for us to be brave and vulnerable. We can spread our wings, stand up tall, take that leap.
We need faith, that we'll hold each other up and catch each other if we fall. Imagine the power of knowing that's how life is.
We can change the world — just like that.
–ME "Liz" Strauss
______________
If you're ready to change the world, send me your thoughts in a guest post. Feel free to take the gorgeous Change the World image up there that Sandy designed back to your blog. Or help yourself to this one.

Email me about what you're doing or what we might do. Let's change the world one bit at a time together. Together it can't take forever.