That Awful, Beautiful Portrait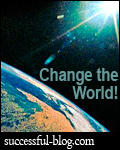 When I graduated from high school, it was tradition to have photos taken for the school yearbook. A professional photographer was brought in, and appointments were set up. Everyone came away with a selection of quality portraits.
Among those I had to choose from was one that I thought of as a "glamour" shot and another that I called my "holy card" picture because I appeared to be thinking of heaven.
Here comes the part where how we see ourselves affects how we see the world and everything in it.
I was a skeletal, long-haired, gawky teenager. Even the kindest description couldn't make up for a 6 foot tall, 120-pound stick-person. People knew I was huge on smarts, lightning on wit, and from another planet when it came to social skills . . . in other words, I was totally clueless about how to be cool.
That's important because it's context.
If you get labeled "the smartest girl in the room," you also get labeled a "goody two shoes." If that happens when you are 6 years old with classmates that stay the same for 12 years, the labels stick. Your environment keeps telling you the same thing. You can't help but believe that's who you are.
That makes for a huge information filter — sunglasses that automatically screen out any data that might disagree with the labels you've come to believe define who you are.
Well, that's how it worked for me, anyway. Now back to the two photos.
Anyone who's been 17 years old knows, that's the time that the young lions break from the old. We never agree with our parents on anything then.
My mother chose the "glam" shot. I chose the "holy card" picture. My mother, who paid for the photos, let me choose the "holy card" picture. It was the one in the yearbook, the one that was sent to all of the relatives, the one that we bought two hand-colored 8″x10″s to frame for display at home and at my father's saloon.
But . . .
She also bought one hand-painted 8″x10″ of the glamour shot. You don't know how much I didn't like that photo. To me it was everything I was not. And when my mother said, "That's my daughter saying how beautiful she is." I was sure it was proof that she had NO IDEA who I was at all.
Then . . .
When the photos came and were framed, she put that photo on display in our living room, where we received visitors. Oh man. The 8″x10″ that I liked was housed in the frame behind it where it couldn't be seen. (Come back and read this paragraph again later.)
It was two decades later and I had long let go of that filter. My mother had already died and I got to thinking of that picture. That's when some simple facts dawned on me.
That picture was placed directly opposite my mother's spot on the living room couch, directly in her line of vision. She put it there the week before I went to college. I remember talking about it, and feeling only slightly mortified. Now I realize what I couldn't see.
My mother bought that portrait because she liked it, and she liked the person that she saw in it.
I had to drop my sunglasses to let the truth dawn on me. It's amazing how much my world changed when I did.
What's that they say about "none so blind as those who won't see"?
"That's my daughter saying how beautiful she is."
We can change the world — just like that.
–ME "Liz" Strauss