A Guest Post by Alexis Bonari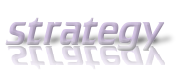 If a blog is suffering from low readership, repetitive posts, or a general lack of innovation, chances are that it also lacks collaborative strategies. Some bloggers may be hesitant to even explore the idea of collaboration, foreseeing a loss of readership if they point out a better blog. However, experience shows the opposite: readers enjoy being introduced to new bloggers, so they'll keep coming back for more.
Collaboration in Action
As an example of collaboration in action, take a look at remarkablogger and problogger as resources on blogger collaboration.
Setting Collaborative Readership Goals
From a remarkablogger post comes the idea of setting specific goals among bloggers for increasing their readership. A group of personal finance bloggers, inspired by a single challenge posted on Financial Samurai, agreed to increase their Alexa readership ratings within six months. Some aimed to join the ranks of the top 200,000; others challenged themselves to reach the top 50,000. But all 49 personal finance bloggers who answered the challenge observed significant increases in readership due to the collaborative nature of the goals they had set for themselves. One blog even managed to increase its rating from #1,432,262 to #215,606.
How did they manage this?
They started right away without procrastinating. They didn't make excuses about needing to think it over or question the feasibility of the task. They just joined up.
They tracked something tangible. Whether it's page rankings, readership, number of Tweets, or any other popularity indicator, this is an important factor in goal-oriented blogger collaboration.
A concrete and desirable goal was set. Without focus, collaboration loses some of its efficacy.
Keeping it casual enabled these bloggers to just "let the magic happen" as members of the challenge group created blog badges and set up tracking pages for collaborative commentary.
They promoted each other. Small increases in readership added up for everyone and created a more synergistic partnership among bloggers.
Fresh Ideas for Effective Blogging Collaboration
A refreshing perspective characterizes problogger's post the subject of collaborative blogging as a way to combat writer's block. Recommendations include
guest blogging,
blog swaps,
joint posts,
interviews,
joint blogs,
joining a blog network,
chatting on IM or e-mail,
and participating in discussion forums.

Trying a blog swap (switching blogs for a day with another blogger) or joining up with another blogger to write interview posts about each other can liven up a boring blog. There's no way to lose with these helpful strategies, so win-win collaboration makes immediate improvements for the savvy blogger.

What collaboration ideas have you helped you get back that brand blog feeling and reach for newer higher goals?

———-

— Alexis Bonari is a freelance writer and blog junkie. She is currently a resident blogger at onlinedegrees.org, researching areas of online universities . In her spare time, she enjoys square-foot gardening, swimming, and avoiding her laptop.

Thanks, Alexis! You've cited two of the best blogging collaborators I know!

–ME "Liz" Strauss
Work with Liz on your business!!

It's the people and the great information inside that make me a proud affiliate of …